The Knitting Dictionary
Ease into the world of knitting with this guide to basic knitting slang and terminology!
Updated August 22, 2018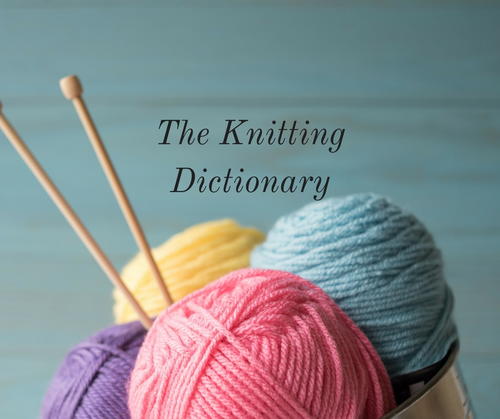 Learning knitting is so much more than just learning a new skill. You practically have to learn a new language! And between the countless abbreviations, bizarre slang, and unfamiliar terms, it can seem like a daunting process for knitting newbies!

We took to the AllFreeKnitting Facebook page to ask our experienced readers what terms they think all knitters should know! Below are what these knitting experts say are the most important knitting terms that all knitters should know.

We have also made a handy chart of the most common knitting abbreviations and their meanings that you can download and print. Keep it around for when you come across those goofy abbreviations that you've never seen before.

Plus, scroll to the bottom to learn some fun knitting slang!
Knitting Terms Explained
Binding Off (Casting Off): These terms simply mean ending a row (or wale) of stitches. In the UK, this is called casting off. There are different binding off techniques, but the most common, simple bind off involves knitting two stitches and passing the first stitch over the second and off the needle.

Dropped Stitches: Dropped stitches are stitches that have fallen off of the needle during the knitting process. This very common knitting mistake is (thankfully) very easy to fix! Check out our complete guide to fixing knitting mistakes to learn how to fix dropped stitches.
Gauge and Tension: Gauge and tension are terms that refer to the number of stitches per inch. Things like the type of yarn, needle size, and stitch pattern can affect gauge. In general, the bigger the yarn is and the bigger the needles are, the less "tense" your stitches will be, giving you larger, looser stitches. This will affect the size of the pattern, so pay close attention to the gauge when knitting things like sweaters, scarves, and cowls. Still have questions about gauge? Check out our guide to knitting gauge here.

Increase and Decrease: These terms refer to anything in a knitting pattern that increases or decreases the number of stitches in a row. These make your patterns curve, slant, and fit the way you want them to. Once you know what increases and decreases are, they're really a no-brainer.

Leading Leg and Lagging Leg: These terms refer to the two "legs" of yarn that a stitch has. The leading leg is the leg of the stitch that is on the right side in right-handed knitting and the left side in left-handed knitting. The lagging leg is the leg that is "following" behind the leading leg and is falls on the back side of the needle.

Needle Sizes: Using the right needle sizes is critical to getting your projects right. Needle size refers to the diameter of the needle, not the length of the needle. Things get a little complicated if you have to convert your needles to a different measuring system. If you have to do this, check out our guide to knitting needle sizes for our handy conversion charts.

Positive, Negative, and Zero Ease: These terms refer to the fit of a garment. Negative ease means the measurements of the garment will be smaller than the measurements of the body, making patterns with negative ease very fitted. Positive ease, on the other hand, makes the measurements of the garment will be larger than the measurements of the body, making these patterns a little looser.

Right Side and Wrong Side: The right side of your knitting project is the side that has the intended pattern (so basically the front side). The wrong side is the reverse. For knitted garments, the right side is the outside and the wrong side is the inside. Once you get a few rows into a pattern, generally it becomes really easy to tell which side is which.

Safety Line: In knitting, a safety line is a piece of yarn that is threaded into a row as a way to block off a section of your project that is completed, in the event that you need to frog your work. When doing more complicated knitting, it is sometimes a good idea to use a safety line every few rows, just in case things go awry. Check out this video for how to knit with safety lines!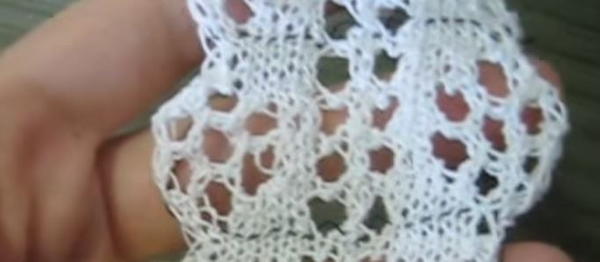 Tink and Frog: These are two different ways to "un-knit" your work. Tinking (knit backward) is a method that undoes your knitting one stitch at a time. Frogging involves ripping the stitches out by hand and is better for bigger mistakes, where you need to remove multiple rows.

Wale: In knitting (and other textile arts) the term "wale" simply refers to a column of loops that runs lengthwise.

Yarn Over: A yarn over basically means that you are adding in an extra stitch. When you start knitting the next row, the yarn over will create a purposeful lace-like hole in the fabric. Check out this video tutorial for how to knit a yarn over.
Knitting Slang Terms
FLY - From leftover yarn.
Hiberknitting - Staying home and knitting in solitude.
KIP or kipping - Knitting in public.
Lifeline - Yarn that is woven into stitches as a sort of safety net.
LYS - Local yarn store.
PIGS - Project in grocery sack. Also called a "body bag."
RAK - Random act of kindness (like giving a knitted gift)
SABLE - Stash acquisition beyond life expectancy.
Stashbusters - Projects that help you use up those leftover bits of yarn.
TOAD - Trashed object, abandoned in disgust.
Vanilla - An easy, beginner pattern.
WIPs and UFOs - Work in progress and unfinished object (a neglected WIP)
Yarn Bombing - Using yarn to knit and crochet street art. Also called kniffiti or yarn storming.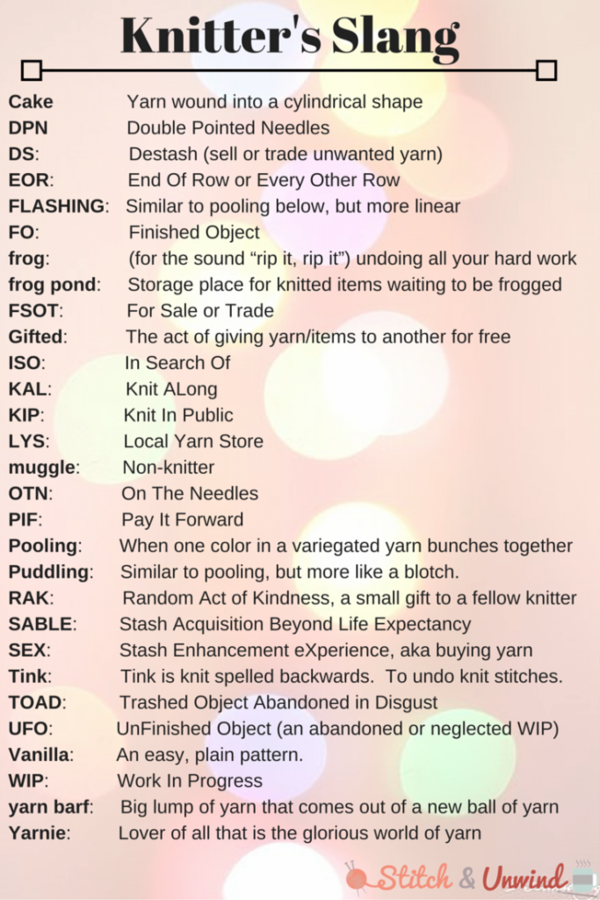 Common Knitting Abbreviations
Knitting abbreviations are probably one of the trickiest parts of learning how to knit. There are just so many, and they are often not as intuitive as you might think. Knitting abbreviations can describe various aspects of knitting such as:The side of work
The type of stitch (knit or purl)
Various aspects of the stitch, like the orientation, scope, and insertion point
Color changes in the yarn
Increases and decreases
Combinations of stitches
Repetitions
Beginnings and endings
What knitting terms confused you when you first started?
Let us know in the comments!
Free projects, giveaways, exclusive partner offers, and more straight to your inbox!
Tags / Related Topics
Your Recently Viewed Projects
Images from other crafters

Project of the Day
For those of you who love a stylish way to keep your head warm, the Blue Braided Knit Beanie is the perfect knit pattern. The bold… See more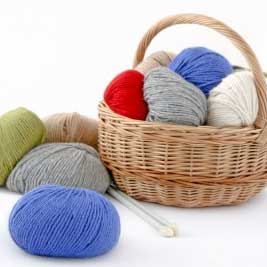 Something worth saving?
SAVE all your favorite patterns
ADD personal notes
QUICKLY reference your patterns