17 Stashbuster Knitting Patterns
These precious stashbuster patterns include fair isle and mini-sized patterns!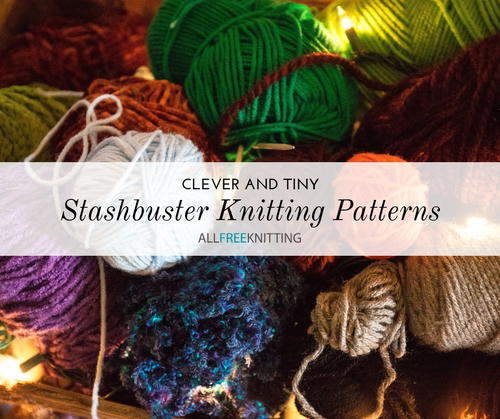 Picture it: you wake up in the morning with the perfect knitting epiphany; you know just what you'll make and how you'll make it. You march straight to your craft room, but stop -- the place is a complete disaster! It looks like someone detonated a yarn bomb.

We've all experienced a messy craft room. It's typically caused by one of two things: either a lack of organization or way too many scarp pieces of yarn. If you've got the first problem, check out our guide to keeping your yarn organized. If you've fallen prey to the ever-dangerous scrap stash disaster, we've got some patterns below for you!

The most difficult part of the creative process can be cleaning up after a whirlwind of artistic genius. These easy knitting patterns can help you create the best patterns with the little bits of yarn you've got lying around.

By knitting leftover yarn projects, you can get rid of some of those small yarn skeins and messy knots of yarn that litter all of your spare surfaces in the craft room. These recommendations for how to organize the craft room can help you accomplish your New Year's resolutions for tidying the house. The stashbusters in this collection are a great way to create little gifts and accessories for friends and family while getting rid of excess yarn.
Your Recently Viewed Projects