How to Make 1 Left (M1L)
Also sometimes called the M1F or make 1 forward, the M1L stitch is one of the most common increases in knitting.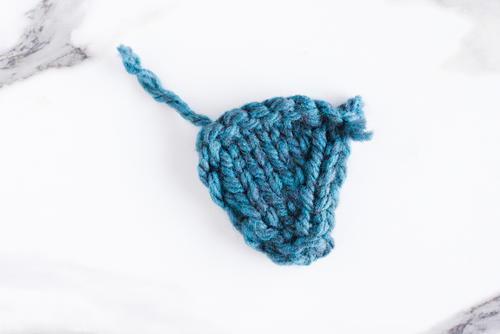 How to Make 1 Left M1L
The make 1 left increase (M1L or sometimes just M1) is one of the easiest increases to do in knitting. It is probably the first increase you'll learn to do, and it's very common in projects like knitted sweaters and occasionally sock patterns.

This increase is a favorite of many knitters because it's a nearly invisible increase. Because this increase stitch uses a piece of yarn that's already in the fabric you've knitted in the previous row, the "bump" you get with many increases and decreases is not as pronounced.

The M1L is often paired with the M1R or make 1 right (also sometimes called a M1B or make 1 back). This is simply the right-leaning version of the M1L, although you'll probably come across the M1L more frequently in your knitting. Because of this, if you see "M1" in a pattern and it doesn't specify if the increases is left- or right-leaning, it's probably safe to assume you should make 1 left.

Instructions
Work your row until the point where your pattern calls for the M1L.

Open your work slightly so you can see the piece of yarn that connects the two stitches. 

Using your non-dominant needle, pick up this piece of yarn from front to back.

Join this new loop to your row with a ktbl (knit through back loop).

To work a ktbl:

Insert your working needle into the stitch from the far side of the needle that's in your non-dominant hand.
 
Bring the yarn over your working needle.
 
Use your working needle to bring the loop of yarn up and over your non-dominant needle.
 
Sweep the old stitch off your needle.

Finish your row in pattern.
Your Recently Viewed Projects