5 Finger Knitting Patterns
Check out these finger knitting patterns for beginners, children, and seasoned knitting veterans alike!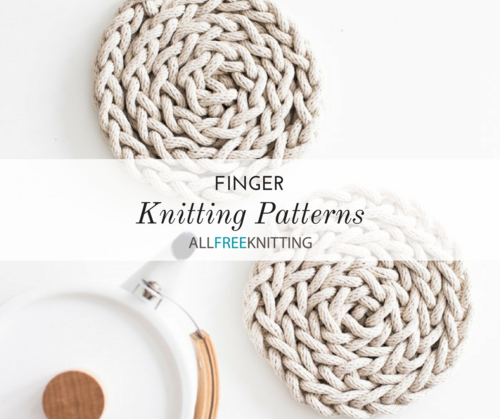 Step aside, knitting needles! You've heard of arm knitting as the new knitting sensation that's sweeping the nation, but it's time to make way for the latest craze finger knitting. These finger knitting patterns are a great way to get your feet wet with this cool technique.

The best part about finger knitting patterns is that they just require three things: your own two hands and some yarn. If you have some experience with knitting, this technique will be a breeze for you, but even complete beginners can expect to finish their first project in no time.

Start with the article below on how to finger knit, grab some scrap yarn, and get to practicing. Once you've knitted your first swatch using only your fingers, you'll be amazed at how easy all of the following patterns seem to complete. Whether you decide to knit up a couple of quick Christmas gifts or deck out your home with something quick and stylish, don't forget to pass this skill onto your friends because finger knitting is more fun together!
What will you make with your new finger knitting skill?
Your Recently Viewed Projects