15 Simple Arm Knitting Patterns
Learn how to arm knit with these free knitting patterns all in one convenient place.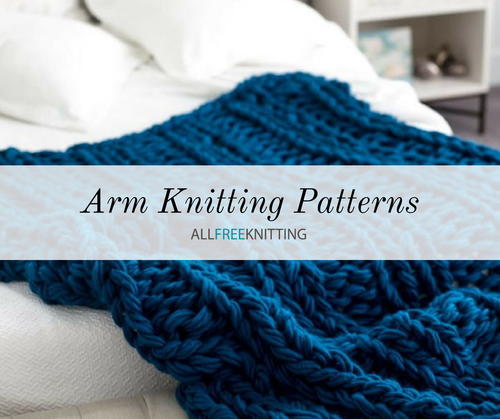 Arm knitting is all the rage these days - and it's easy to see why. Not only is it a fun activity that can be enjoyed by both kids and adults, it's also a highly entertaining short-term project. Arm knitting patterns can be completed in less than half the time of traditional knitting patterns, making arm knitting the perfect pastime for easily distracted youngsters as well as busy adults.

Arm knitting also gives your projects a wonderful texture and soft, plush feel. These characteristics transfer nicely to more than just arm knit scarves. Knit blankets, shawl patterns, and cowl patterns all make wonderful arm knit accessories.

Keep reading for some of our favorite simple and stylish arm knitting patterns. Whether you're a seasoned arm knitter or you're just starting out (check out this helpful article if you're a newbie), there's a quick and easy pattern for everyone.

For more great projects like this, subscribe to our free email newsletter!
Your Recently Viewed Projects