How to Knit a Bobble Stitch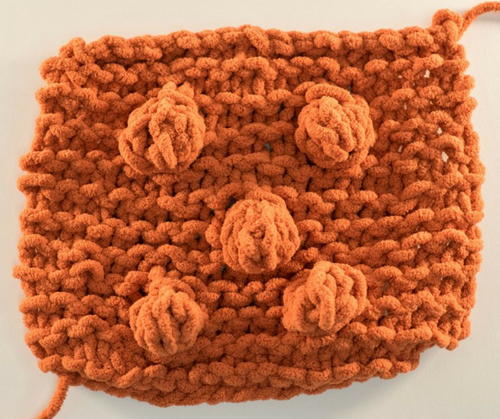 How to Knit a Bobble Stitch
Attention all you beginning knitters, this tutorial for how to knit the bobble stitch is the perfect tutorial to show you just how easy it can be to create a bobble. Bobbles are super fun, and, while they may seem complicated, extraordinarily easy to create!

Whether you are a beginning knitter or a more advanced knitter, this how-to video would be a great refresher to show you a super simple and quick way to create a bobble for a project. While you're most likely going to encounter bobbles (and other similar stitches) in lace knitting, bobble stitches are also great for blankets, hats, scarves, you name it! This knitting stitch can have you adorning anything in bobbles!

Instructions
Work in pattern to the point that calls for the bobble.

Yarn over and knit into the stitch without sweeping the old stitch off.

Repeat step 2 two more times, so you'll have a total of three yarn over/knit combinations in the same stitch.

Then slip the loop of the old needle off.

Turn your work to the WS.

Slip 1 and purl 5 of the stitches that you made into the one old stitch.

P2tog three times through these six stitches.

For the final two stitches, pass the slipped stitch over the k2tog.

In the next row, when you reach where the bobble stitch is in the previous row, simply purl through the back loop to help the stitch stay in place.
Your Recently Viewed Projects