What is the Best Yarn for Hats?
Learn which types of yarn best suit your hat needs.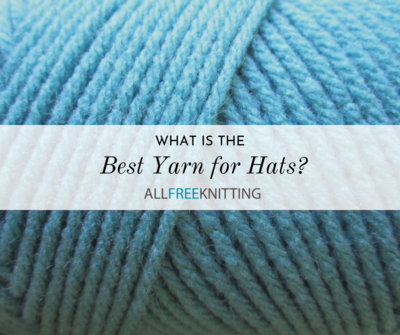 The easy answer to this question is this: the best yarn for hats is the yarn that your pattern calls for. It's as simple as that. However, what if you're "winging it" or making up your own pattern? That's when the answer gets a little more tricky. The type of hat that you're looking to knit will play a big factor in what kind of yarn is best suited for it. Even the season in which your knitting can influence the kind of yarn you'll want to use!

Let's say you've "shopped your stash" and you're still clueless, or you've finally managed to use up all the yarn you've been hoarding over the years (sure) and you're ready to pick up something new for your first project to ring in autumn. If we can break down the kind of hat you're looking to knit, we can most easily identify the best kinds of yarn for you to use. We've even reviewed some yarns right here in our office for you to consider!

For more great projects like this, subscribe to our free email newsletter!
Your Recently Viewed Projects