How to Save Money Buying Yarn
These 8 tips and tricks will help you save money buying yarn and become a thriftier knitter.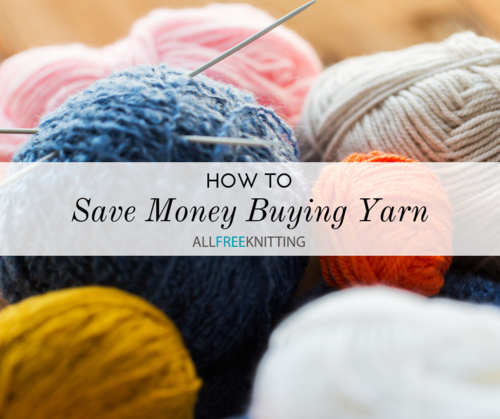 Knitting can be expensive. To seasoned knitters, this comes as no surprise. Some brands and types of yarn are just naturally expensive, and it can get costly to fund your knitting hobby. Whether you're planning to work up a simple knit hat or start an extravagant knit afghan pattern, you don't want to break the bank. That's where these money saving tips come in. This list offers just a few suggestions for How to Save Money Buying Yarn and do more budget friendly knitting. 

Some of these tips are common sense, like waiting for sales or using coupons, but others are more unique. And some of these money saving knitting tips and tricks will be easier than others, but they're all save you a lot of cash. And when you save money on the yarn for one project, you get to spend it on the yarn for the next project, right? Whether you're a pro at figuring out how to buy cheap yarn or are brand new to finding the best ways to save money knitting, there's probably something here you haven't thought of or have never tried. Read on below to find some new money saving tips that will help you make your knitting more cost effective. 

Bonus: For more tips and tricks on saving money everywhere, check out our friends at CheapThriftyLiving!
1. Educate Yourself
There are both high end and average yarn brands, as well as many different yarn qualities. Learning what kinds of yarn are appropriate for which projects will help you save money knitting by preventing you from buying yarn that's more expensive than you need for a given pattern.
2. Shop Online
You might not get to hold the yarn in your hands this way, but shopping for your yarn selections online can be a major money saver. You can search for coupons, compare prices at different stores, and find great bargains.
3. Watch the Sales
This seems like a no-brainer for how to save money, but it's worth pointing out again. Most craft and yarn stores host sales a few times a year. You can often find yarn for highly discounted prices if you wait for a sale.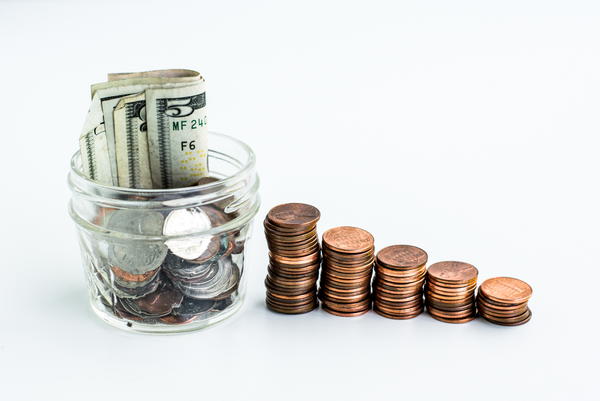 4. Use Coupons
Coupons can also really help you save money knitting by discounting the prices on even very cheap or very expensive brands of yarn. Try looking for coupons online if you're having trouble finding them in print. 
5. Host a Yarn Swap
This is an excellent way to save money on yarn while clearing out your stash at the same time. All you have to do is get together with your knitting friends. Everyone brings yarn they're willing to trade, and you all look through the available selections and begin swapping. You can do an even skein-for-skein trade, or trade multiple lower quality or partial skeins for one higher quality skein, etc.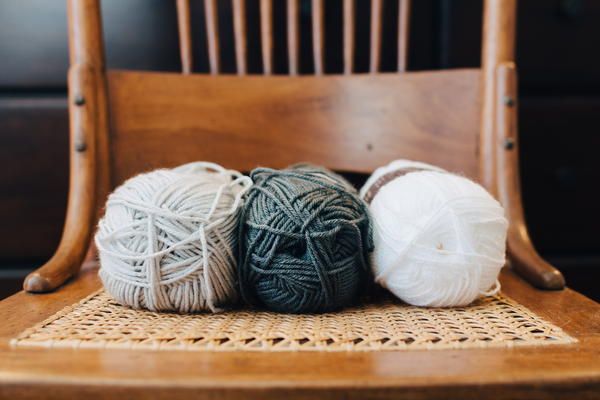 6. Shop Thrift Stores Yard Sales
You'd be surprised at how much yarn ends up in these places. If you keep your eye out, you can get some real steals on cheap yarn when hunting through second hand stores and rummage sales.
7. Shop Discount and Dollar Stores
Sometimes you can find excellent, name brand yarn on sale in close out stores or dollar stores. You just have to keep your eye out and snap the yarn when you find it.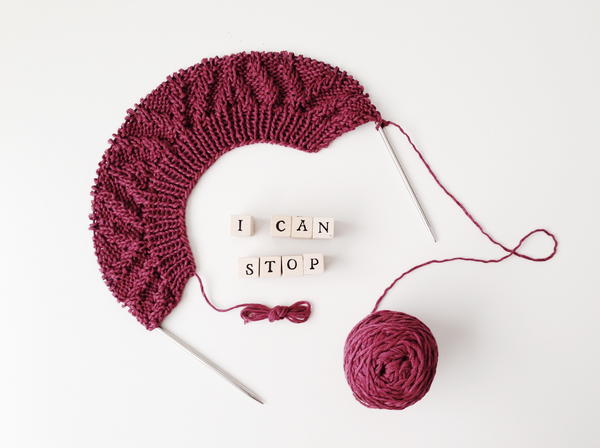 8. Sell Enough of Your Work to Fund Your Hobby
You don't have to have a full-blown online shop or local store to sell your knitting. Even just connecting with some friends to sell practical things like dishcloths, hats, and scarves at low prices can help you pay for your yarn. Just sell enough to pay for new yarn (not enough for profit), and your friends will love their new handmade items.  
Your Recently Viewed Projects