How to Pick Yarn for Knitting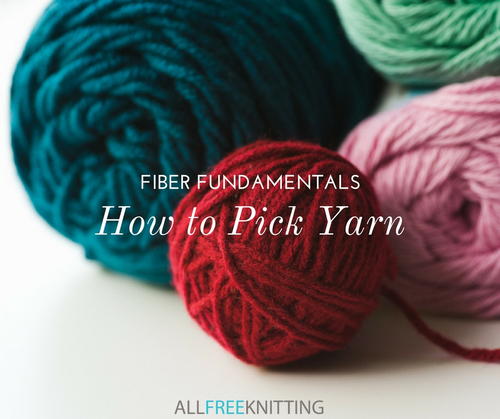 So, you know how to pick yarn, but what about the different kinds of fiber? You might have noticed on your little yarn label that the creators of the yarn lovingly list the percentage of various fibers in the yarn, and, if you're a beginner knitter, that probably means nothing to you.

The fiber in the yarn you're knitting with is actually really important; you might regret using absorbent cotton yarn on your winter hat the next time you get caught in the snow! Choosing the wrong yarn could be disastrous.

If you don't know the first place to start to pick yarn for knitting with the right fiber, this is the place. We'll go over the most common fibers in yarn, their best uses, and we'll even throw in a few patterns that work well with the yarn type we've listed.

By the time you finish reading, you'll be well-prepared to head on over to your local yarn store and pick the perfect skein for that lacy shawl or cozy cowl.
Common Yarn Fibers
1. Acrylic Yarn
Acrylic is easily the most common yarn to find at your typical big box store like Michael's or Hobby Lobby. You'll find acrylic yarns are so readily available and affordable because they're completely synthetic; acrylic yarn is made of polymer, which is essentially plastic. There are a few positives and negatives to this: acrylic yarn won't irritate anyone's allergies, and it won't break the bank, but it's not very breathable and pales in comparison to wool on the warmth scale. While acrylic yarn is great if you're on a budget and need a lot of yarn, it works best for home decor and amigurumi. Acrylic yarn is also great for afghans and baby blankets, like the Super Textures Baby Blanket below, because it's machine-washable.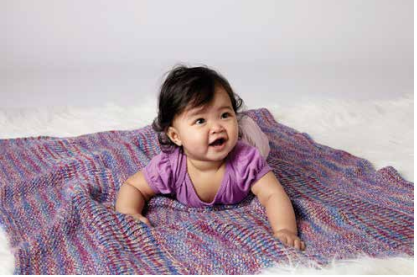 2. Wool Yarn
Wool is a common favorite fiber among knitters because of its warmth and durability. Harvested from sheep, wool will do the same thing to us as it does our fluffy sheep buddies when it's all knit up: it keeps us warm and dry. In the winter, wool is what you want, making it a great choice for heavy winter sweaters, scarves, and hats. Wool should probably be avoided for anything you would want to keep cool in, such as a light tee, or a lacy shawl.

There are different kinds of wool, to further complicate things, some of which comes from different animals (for instance, mohair wool comes from goats, and qiviut wool comes from muskox). Each has different textures and properties, so you'll want to feel them all for yourself before settling on just one, but generally, wool is the way to go when you're picking a fiber for something warm.

Some negatives of wool include itchiness (though this varies depending on the yarn), the inability to wash the yarn in the washing machine (except for superwash wool), and allergic reactions. Try making the Dusty Rose Cable Hat below out of wool yarn for a cozy winter cap!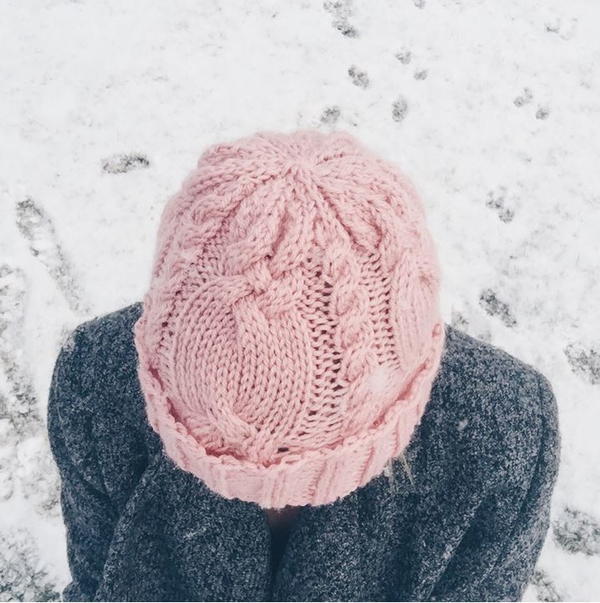 3. Cotton Yarn
Cotton yarn is your best friend for dishcloths, towels, and coasters because cotton is surprisingly absorbent. This is easily its most covetable quality, and it's exactly the reason you want to avoid cotton for anything wearable that might get wet, such as winter knitwear. That doesn't mean cotton can't be worn: on the contrary, it's a great fiber for lightweight shawls, summer tees, and even knit purses!

Because cotton is a very rare allergy, it also makes a good substitute for wool sweaters for anyone suffering from a wool allergy. Like acrylic, cotton is washable, but much more breathable, and definitely what you'll want to look for when buying yarn for any wearables for which you won't use cotton. For knitting patterns using cotton yarn, try knitting up a dishcloth like Grandmother's Diagonal Lace Washcloth and prepare to be amazed at how absorbent cotton truly is.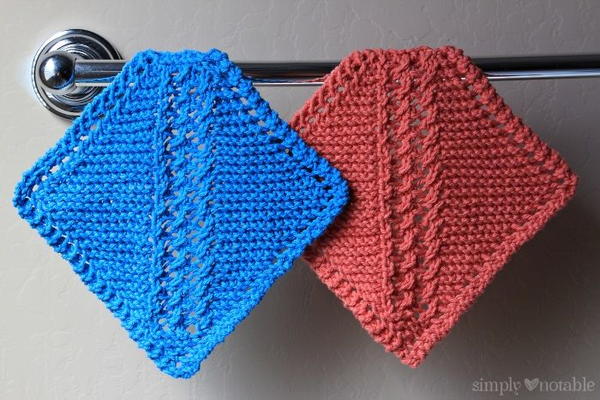 Other Animal-Based Fibers
1. Silk Yarn
Silk yarn is harvested from the silkworm, or other silk-creating critters, and is great for lightweight, silky summer wear. This Edgy Oversized Knit Tee would be a great candidate for silk yarn, but silk will also work well for other non-winter next-to-skin accessories, such as spring scarves or fingerless gloves.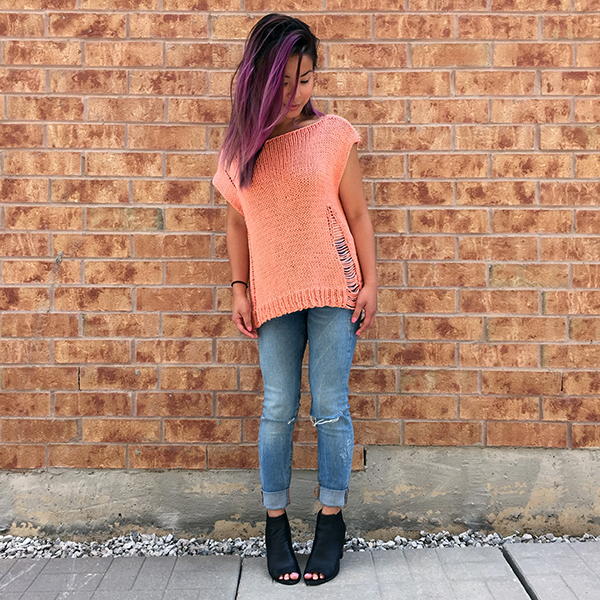 2. Alpaca Yarn
Similar to its wool cousin (and often classified as a wool), alpaca is a great fiber for staying warm and dry in the colder months. Alpaca has a reputation of being softer and nicer to the touch than standard sheep wool, but it comes with a hefty price tag. For a luxurious alpaca knit, try this Papagena Scarf.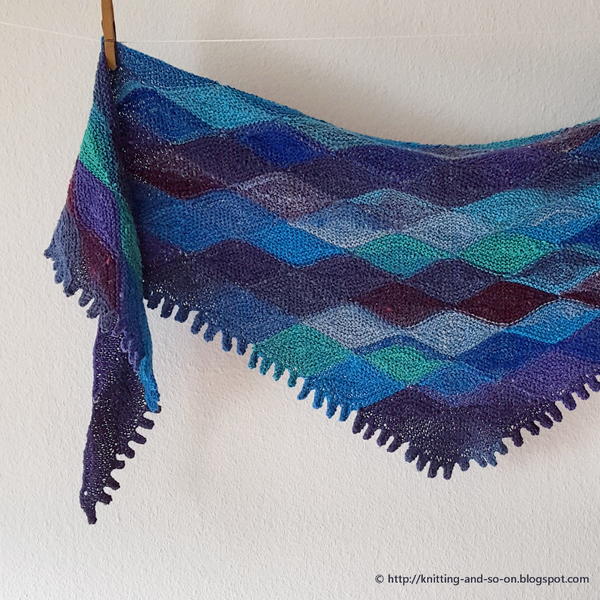 3. Cashmere Wool Yarn
If you thought alpaca yarn was for the high-rollers, you have to get your hands on a skein of cashmere wool. Cashmere wool comes from cashmere goats, is almost unbelievably soft, and unbelievably expensive. If you're lucky enough to find a skein of cashmere yarn on clearance, buy it! This Fluffy Clouds Cowl would feel amazing against your neck knit with cashmere yarn.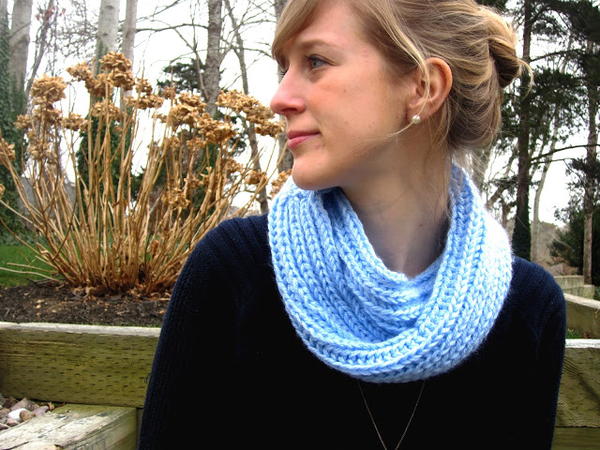 Other Plant-Based Fibers
1. Linen Yarn
Linen is an odd fiber because it has all of the strength and durability of wool, but isn't very good at trapping heat and makes a better fiber for warm-weather projects. Linen comes from the flax plant, and is a great alternative to cotton if you're not a fan of its absorbency. Be warned: linen has a tendency to wrinkle. We think linen yarn would be best for a summer top, like this Fifty Shades of Linen Top.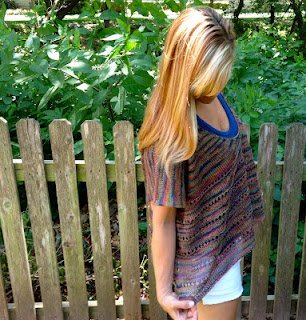 2. Bamboo Yarn
Bamboo yarn has a tendency to be surprisingly soft, and perfect for the environment-conscious knitter. Bamboo is biodegradable, and it doesn't wreak havoc on our plant life because harvesting bamboo doesn't kill the bamboo plant. This yarn is known for being breathable and durable, making it great for a summer shawl, such as this Bamboo Wedding Shawl.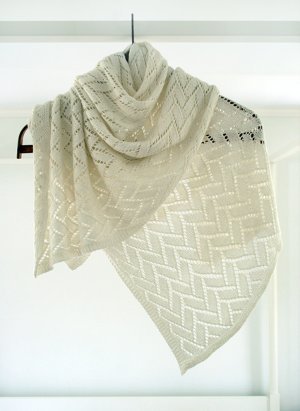 3. Hemp Yarn
Hemp yarn, like bamboo, is known for its durability and Earth-friendliness. As you might have guessed, it's harvested from the hemp plant. Like other plant-based fibers, it's best suited for warm-weather knitting patterns or knits that have to withstand a lot of wear and tear, such as this Golden Bow Glam Bag.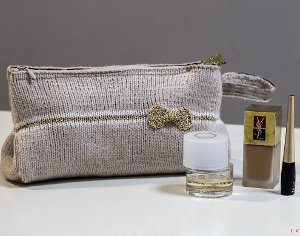 Other Synthetic Fibers
1. Nylon Yarn
You're probably thinking of those old nylon tights in the back of your dresser. Nylon is great for wearables because it's machine washable and very elastic, but you're more likely to find nylon paired with another fiber in any given skein of yarn rather than totally on its own. A common example of this is in sock yarn, where nylon is commonly paired with washable wool. Nylon would be great for a sock knitting pattern like these Gorgeous Toe-Up Gingko Socks.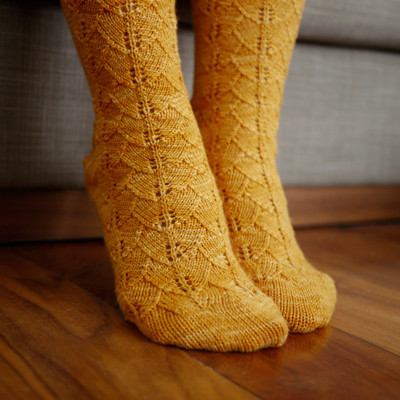 2. Rayon Yarn
Rayon is a bit of the odd-one-out in the yarn world. It's made from a processed organic compound called cellulose, and, like its acrylic and nylon cousins, it's very cheap and easy to come by. You'll often find rayon in fuzzy and specialty yarns that don't look like your typical run-of-the-mill skeins. Since rayon is absorbent, it would work very well as a coaster, like these Cutie Seed Stitch Coasters.
Your Recently Viewed Projects