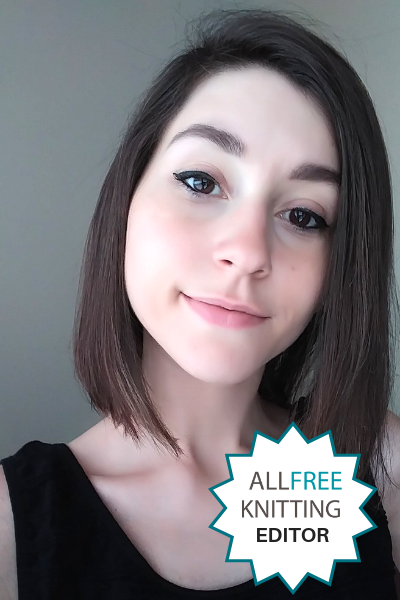 Kristina Levy has been working for Prime Publishing as an editor for AllFreeKnitting since 2015. She attended DePaul University as an English major with a concentration in creative writing and a minor in communication studies. While she didn't knit before joining this company, working on AllFreeKnitting sparked a passion for the craft that has been burning ever since.

She started, like many knitters do, with a garter stitch scarf, and taught herself everything from cast-on to bind-off using this site, YouTube tutorials, and countless hours of trial-and-error, tinking, frogging, and experimentation. It didn't take long for her to dabble in the art of pattern design. When she isn't working on putting together her own patterns, she's usually knitting fair isle designs or socks.

If she's not knitting, you can usually find her playing video games, building mechanical keyboards, reading, writing, and crafting, and she's almost guaranteed to have her headphones on.
Your Recently Viewed Projects