What Can I Knit With Cotton Yarn?
Can I use cotton yarn for sweaters? How about knitting a scarf with cotton yarn? Read on below!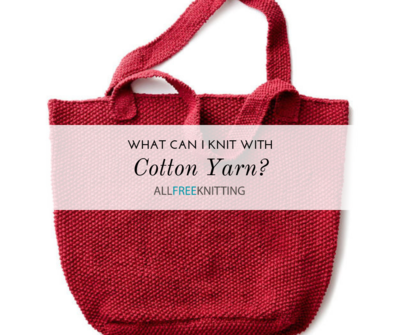 Cotton yarn perplexes a lot of knitters. It can be difficult to pick up a skein of cotton yarn from your local craft store, turn it over in your hands, and see it becoming anything other than dishcloths. You'll probably find yourself asking "What can I knit with cotton yarn?" This may be because we're so used to working with the two most common types of yarn: acrylic and wool. It's easy; acrylic can be used to make just about anything inexpensive and washable, and wool is ideal for warm and cozy wearables. As it turns out, cotton has benefits of both acrylic and wool, and can be used for so much more other than kitchen knits, but let's start with those.

For more great projects like this, subscribe to our free email newsletter!
Table of Contents
Your Recently Viewed Projects