How to Care for Knitted Items
Check your yarn care symbols, and get washing knitted garments!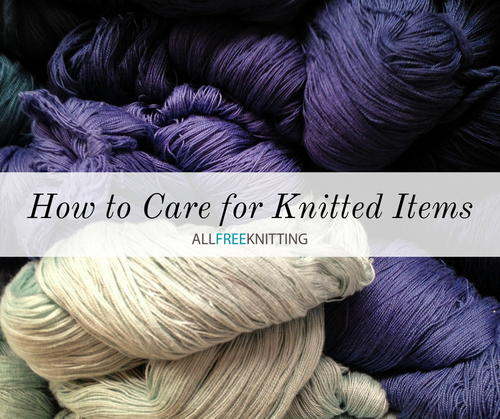 We know how it goes—you got so excited about making your dream knitting project that you forgot to think about the yarn you used and how it would be cared for. Now it's getting a little smelly and oily, and you don't know what to do.

This tutorial includes instructions for hand washing, machine washing, and drying your projects, as well as knitting tutorials for blocking knitting. You'll also learn about different types of fibers and how they behave when washed.

If you are looking for someone to tell you that it is always okay to wash your knit projects in the washing machine, or that you can never ever put your projects in the washing machine, you won't find that here. Unfortunately, there is no easy answer for how to wash knit fabric, it really depends on the yarn used and the item made.

Because our projects don't end when they come off the needles, we need to know how to keep them in tip-top shape. The truth is, we should always think about how to care for knitted items before we start working up our lovely creations. It can save a lot of headaches and worry later on.

Once you know how to care for knitted items, you will be much more willing to try new and exciting knitting projects, because you'll be prepared to keep them clean. Pull out those sweater knitting and throw blanket patterns, and get washing!
Suggestions Before You Begin
Always, Always Check the Yarn Label

The most important rule of washing knit garments is to check your yarn label. Don't just toss out the paper ring around your ball of yarn—it carries important information! These instructions come directly from the companies that make the yarn, so they know what they're talking about.

If you are not sure how to read yarn labels, the graphic below is here to save you. Every symbol has a specific meaning, so it is good to get to know what they are. You can download and print this yarn label symbols graphic and post it in your craft room or above your washer. Check it our guide to yarn care symbols here:


Do a Practice Round

If you knit a swatch for gauge before starting your project, don't rip it out. Use that swatch to practice washing your knit fabric before you wash your entire project. This is an easy way to see how your project will react to a method of washing without the fear of ruining something you care about.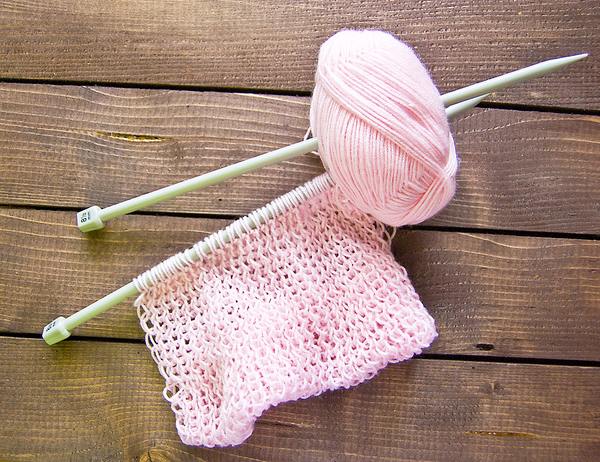 Be Cautious

It is so very easy to accidentally make a mistake and ruin a project that you spent hours lovingly making. Avoid the sadness and anger that comes with such a mistake by taking it slow and double checking the instructions along the way. And if you're not comfortable with a certain washing instruction, go with your gut!
 
How to Wash Different Yarn Fibers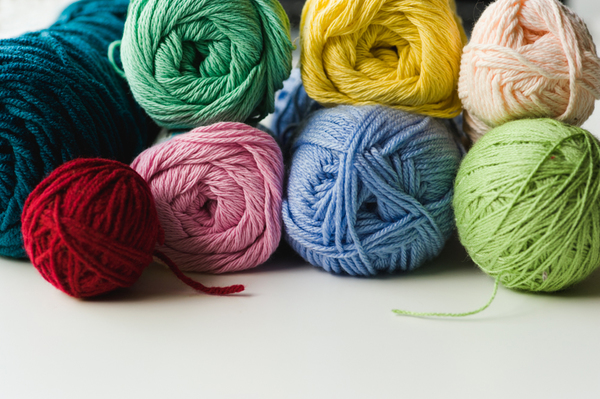 There are so many different types of yarn out there with different textures, make-ups, and drapes. The possibilities really do seem endless. Knowing how to pick yarn knitting is a big task. But, it is important to think about washing when making your yarn decisions, since you'll have to care for the projects you make.

Overall, there are three main types of fibers—protein fibers, plant fibers, and synthetic fibers. Protein and plant fibers are natural, and synthetic fibers are manmade. Depending on the fiber the yarn is made of, there will be different washing instructions.

For a downloadable infographic featuring the different yarn fibers, click here.
Washing Protein Fiber Yarns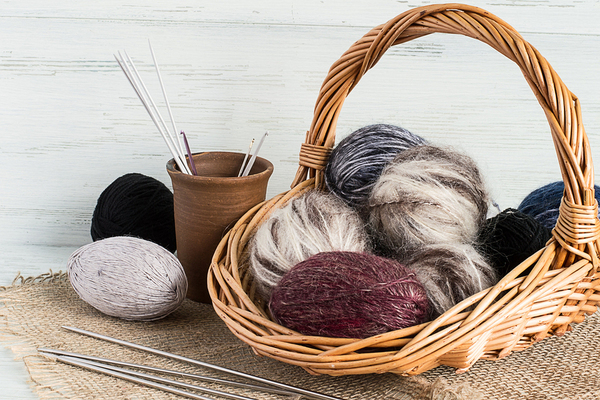 Protein fiber yarns are those that come from the hair of animals. Examples of these would be wool, alpaca, and cashmere. Never, ever machine wash or tumble dry protein fibers (unless they're superwash, but even then, be careful). The agitation may cause the strands of yarn to felt to one another, never to be undone. It is best to hand wash items made from protein-fiber yarns in cold water, then lay them flat to dry.
Washing Plant Fiber Yarns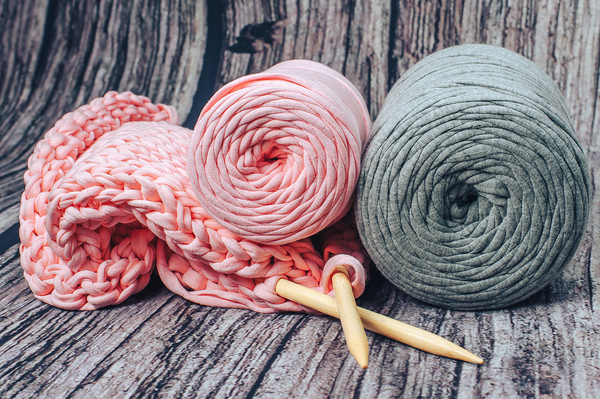 Plant fiber yarns are those that, obviously, come from plants. Examples of these would be cotton, linen, and silk. You'll have to pay close attention to the labels, here, because plant fibers have different washing instructions, but generally they can be machine washed. For one example, cotton yarn is a more hearty yarn and can take a bit more agitation than protein fiber yarns. Pure cotton yarn can be machine washed on gentle, and some can be tumble dried. If you don't machine dry cotton, be sure to lay it flat to dry because cotton can get super stretched out and saggy if hung to dry.
Washing Synthetic Fiber Yarns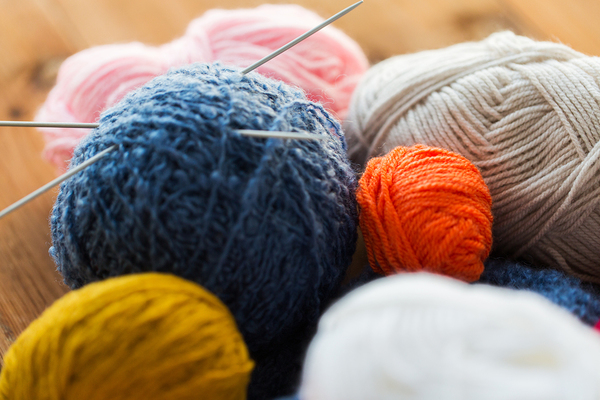 Synthetic yarns are those that are partially or completely manmade. Examples would be acrylic, polyester, and rayon. Again, instructions vary, but generally, these yarns can also be machine washed. For example, acrylic yarn "can be washed and dried with your regular laundry," since it does not shrink. 
Washing Yarn Fiber Mixes

A lot of yarns are also mixes of the different fiber types. Wool blends are very popular, especially in mainstream craft stores. Because these blends include multiple fiber types, washing instructions can vary widely, so it is best to check the yarn label.
Hand Washing Knitted Garments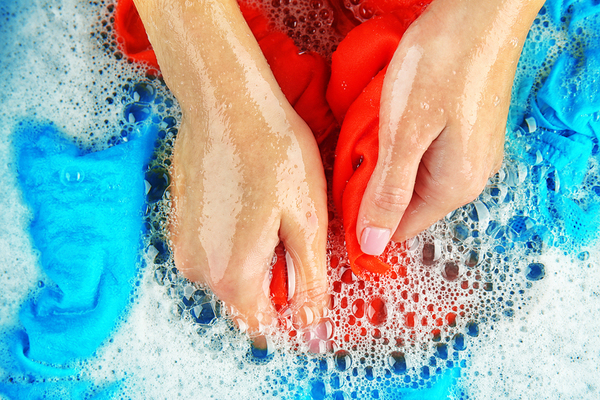 4 Things to remember when hand washing:

1. Wash a new project by itself for the first time, especially if it is a bright color. Sometimes it takes a bit for colors to completely set, and you don't want to ruin other projects in the meantime.

"Make sure to wash a new knit by itself at least once to be sure the dye is fully set. If the item is bleeding dye, I recommend trying a citric acid soak before allowing the item to be washed with other items. I've made that mistake before and a brand new dress in a dark green put some dark green spots on a lighter shawl."
          -Cassy from knitthehellout.com

2. Do not overly agitate your projects. You can accidentally felt your projects together or stretch them out if you put too much pressure on them.

3. Do not wring out your projects. Like the above tip, wringing can lead to some very sad results like felting or stretching (never to be returned to normal).

4. Use a gentle laundry detergent soap.

"I always use Soak Wash for my knits. I've knit for kids and that stuff will even neutralize vomit! And yet it's incredibly gentle on yarns."
           -Mary from hugsforyourhead.com

"I fill my washing machine with warm water and Eucalan (which doesn't require rinsing). For more dirty knits I have really loved Unicorn Fibres Beyond Clean."
           -Cassy from knitthehellout.com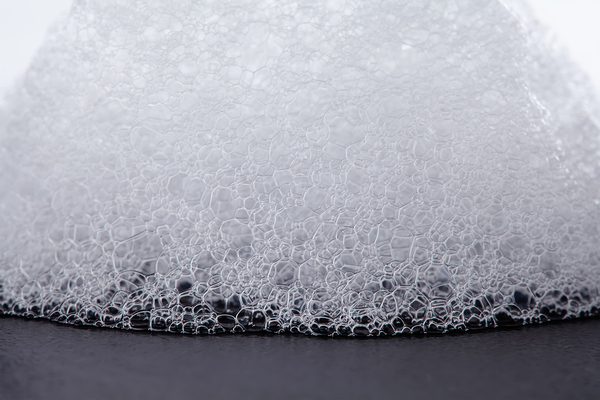 How to Hand Wash

Mary from hugsforyourhead.com explains the hand washing process well:

"If I have a small amount to wash, I use a sink or large bowl and soak the knit(s) in Soak and cool water, then I gently squeeze out the water before rolling up the knit in a thick towel to blot as dry as possible.

If I have more to wash I slip the knits into lingerie washing bags for their protection, and mix the Soak and water in my washing machine. This may not work with all washers but I can leave the lid up to prevent the machine from agitating so it's the equivalent of soaking in a bowl. After 20 or so minutes I let the machine swish a bit, and then I advance the cycle to spin so most of the water comes out."
 
If you do not have a top-loading washer, you can still use the same process, but you can use a large tub or your (clean!) bathtub to do the soaking. 
Machine Washing Knitted Garments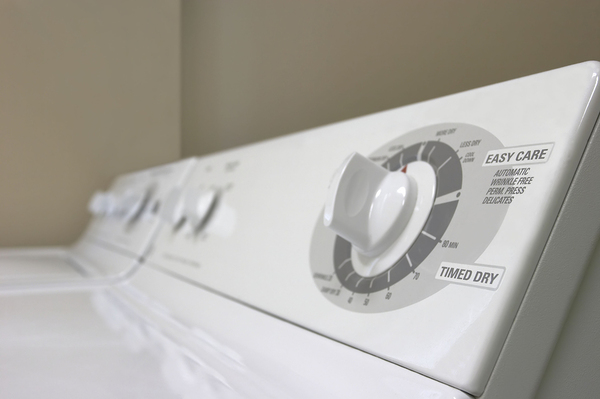 You machine wash your knitted items the same way you wash anything else, except gentler all around. Always remember how much time you spent creating your project when figuring out how to care for knitted items.

6 Things to remember when machine washing:

1. Check, double check, and triple check your label.

2. Invest in a mesh laundry bag. This bag can keep your projects from becoming too agitated or catching on something else in the washer.

3. As with hand washing, wash a new project by itself for the first time.

4. Use the delicate or gentle cycle. You spent hours and hours working on that knitting project; it is best to treat it delicately.

5. Wash in cold water.

6. Do not tumble dry unless the label says it's okay. And even then, be careful. It is always safe to lay your piece out to dry.

"Whether I machine wash or hand wash my knitting, I almost always let them air dry.  Some items I will hang dry like other delicate, but for many I use this as an opportunity to reblock the piece and will let it lay completely flat to dry."
             -Rebecca from chemknits.com
How to Block Knitting
After you wash, you will most likely need to block your project so it goes back to its rightful shape. Knowing how to block knitting is an important skill that you will use forever!

There are three different methods you can use for blocking knitting: wet, dry, and cold. The following instructions specifically mention afghans, but any hand knit item can be blocked and returned to the right shape.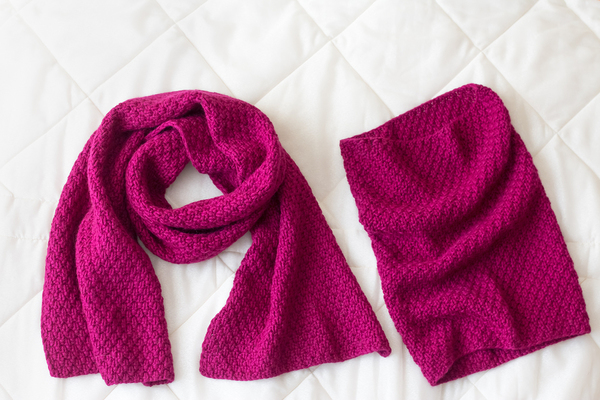 Wet Blocking
Wet blocking is the most common blocking method and is used after you hand wash a knitted garment or when you pull it out of the washer. Do not wring or twist your knitting project because you may not be able to undo the damage done.

"My favorite method of blocking is a wet blocking technique. First, I submerge the knit fabric in cool water for 20-30 minute. Next, I lay the garment on a towel and roll it up to gently squeeze out the excess liquid. Finally, I lay the garment flat to dry.  For light blocking I don't use pins, I just gently arrange the damp garment onto my blocking mat. If I want to stretch the piece or define lace, I will use blocking pins or wires to help achieve the shape that I want."
-Rebecca from chemknits.com

Steam Blocking (Dry Blocking)
Dry blocking can be used only on fibers that can handle both moisture and steam. Again, check your yarn label. Whatever you do, DO NOT touch the iron to your project. You could cause irreversible damage. 

Spray Blocking (Cold Blocking)
Cold blocking is used with fibers that can be moist, but not hot or completely soaked through. This method is similar to the dry blocking method, but instead of steam from an iron, you use a spray bottle filled with cool water. 

To learn how to do the three types of blocking your knitted items, be sure to check out our tutorial on how to block knitting:


Full Tutorial: How to Block Knitting
Final Tips for How to Care for Knitted Items
1. Include care instructions with gifts. Now that you've figured out how to wash knit items of all kinds, be sure to share your knowledge (or this article!) with your friends. And be sure to include care instructions with hand-knit gifts because there's nothing worse than ruining a thoughtful gift from a friend.

2. Consider softening your yarn. Every time you wash yarn, it will become softer, but if you are anxious for your project to be soft sooner, you can learn how to soften yarn, before or after you knit.
 
3. Store your knitted garments in a dry, safe place. Be sure your hand-knit projects stay as nice as the day you finished them by storing them well. Vogueknitting.com recommends that your projects be "absolutely clean before they are stored" and "that they are perfectly dry."

"I store only clean knits in a cedar chest, often with sachets of lavender as I've heard that repels bugs. I rotate what is stored as necessary for the season, keeping the ones in use in my dresser."
          -Cassy from knitthehellout.com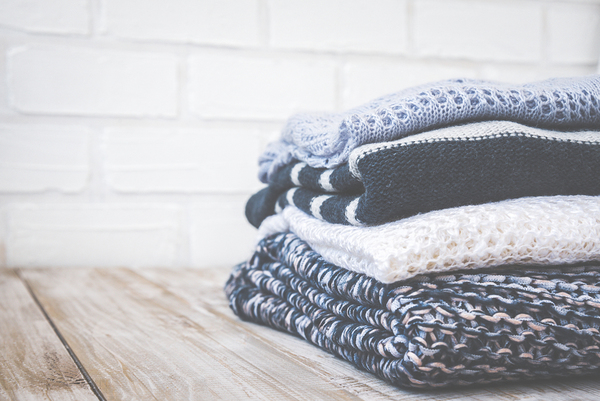 We hope this article has helped you become more confident in your ability to care for knit items.

Just remember to always check the label!

Happy Washing!
Do you have any tips for washing knit items?
Your Recently Viewed Projects