13 Witchy Knitting Patterns
These free strange knitting patterns are just what you and your coven have been looking for!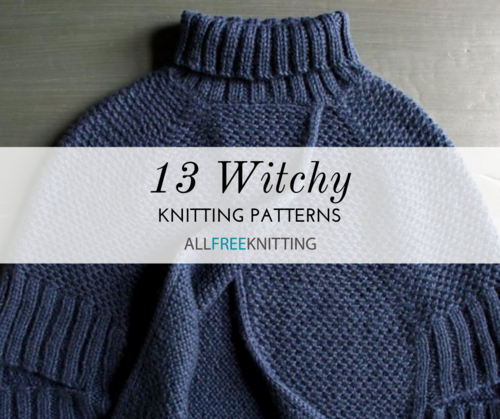 There have been a lot of interesting style aesthetics gaining popularity over the last few years (anyone familiar with cottagecore or dark academia would tell you the same). A popular type of style often raved about among fashion enthusiasts has been labeled as dark mori or gothic minimalist, but could be better described as "witchy." While not always explicitly duplicating witches of folklore, sometimes this style does throw in a pentagram or pointy hat. That said, these 13 Witchy Knitting Patterns are subdued enough to wear to school or work while still giving you that mystical edge.

If you think exclusively of '90s goth fashion when you think of 'witchy,' think again! This style is elegant, refined, and evocative of fantasy and mystery without being kitschy. Women of any age can pull off these cool knitting patterns, and many are easy enough for beginners to tackle. Not to be confused with the wiccan lifestyle, these patterns are simply callbacks in certain ways to witches of pop culture or lore. Whether you're looking for a few spooky statement pieces for October or some inspiration to revamp your entire wardrobe, you'll love these trendy knitting patterns.

Sign up for our free email newsletter for more amazing patterns!
Your Recently Viewed Projects