17 Cable Knitting Patterns
These free cable knitting patterns feature beautiful braids and twists that are simply stunning!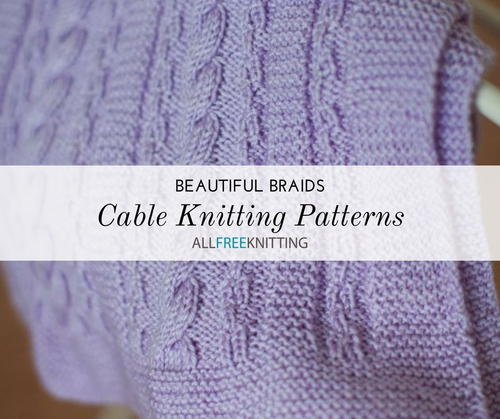 It is never too late to add a new knitting stitch to your ever-growing repertoire of knitting skills. After all, with so many stitches available, it could take you years to master them all. For this roundup, we focus on one of our favorite knitting styles -- cable knitting.

Don't let those fancy cable stitched knits scare you off. It's not that hard to learn. Cables can be made by adding a number of stitches onto a separate needle (a cable needle) while continuing in the pattern as usual. These suspended stitches are then integrated back into the original row, thus creating the famed cable stitch.

Regardless of how long you've been knitting, the odds of you coming across a knitting pattern or two with cable stitch knitting is quite high. These beautiful twisted and braided designs add a unique look and feel to all of your knits, turning a simple knit sweater pattern into a more timeless knit. All it takes is a little bit of time, patience, and determination. Once you get the hang of cable stitch knitting, you'll be able to take your knit scarf and knit hat patterns to a whole new level.

Sign up for our free email newsletter for more amazing patterns and tutorials!
Your Recently Viewed Projects