66+ Knit Hat Patterns for Winter
These knitted hats are the perfect way to keep your head warm while still looking stylish. Find your favorite knit beanie or cap below!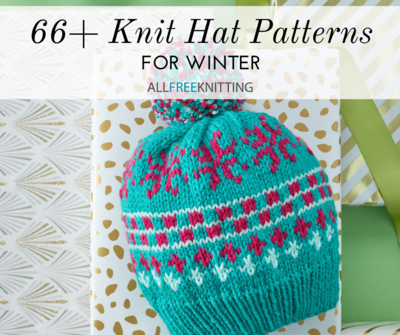 Prepare to fight off the harshness of chilly weather and knit yourself one of these incredible hats. I know during winter and other colder months of the year when I walk outside, the first part of my body to catch a chill is my head. Why? Most of your body heat gets lost through your head first, leaving your entire body chilled.

So knit yourself one of these cozy hat patterns and fight off the cold. Here you'll find a free knitting pattern to match every type of person's style.

Sign up for our free email newsletter for more amazing patterns!


Our hat patterns range in both style and weight, so you can pick exactly the kind of stitch you need to keep your head and ears cozy while still looking cute as heck out in the blizzards. Most of our knitted hat patterns are easy enough for beginners to manage, but exciting and intricate enough for more advanced knitters to enjoy working with.

Free hat patterns can be hard to find, but we have done the legwork on your behalf and present to you the best of the best when it comes to keeping your noggin' nice and cozy during the cold weather months. It doesn't mattter what type of hat you're looking for or what skill level you consider yourself, because we have a special something for everyone. Don't forget: knitted hats make excellent gifts for loved ones during the holiday season.

But first! Learn how to knit with circular knitting needles, the most common method of knitting hats, with the video below!
Table of Contents
Your Recently Viewed Projects