How to Knit a Sweater: 300+ Patterns
Browse this collection of free knit sweater patterns to find your next favorite top for any season.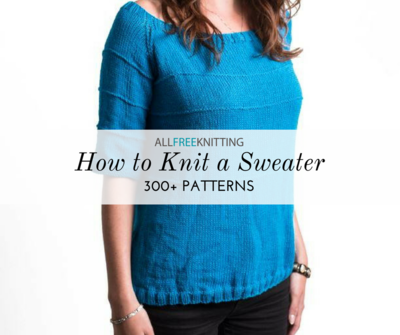 Knitters, get ready for the be-all end-all of knit tops list. We've collected here for you 300+ knitted sweaters and tops to keep you busy for ages. Choose your favorite of all of these patterns to knit a sweater and get a really adorable top out of the deal.

Sweaters are often the intermediate knitter's first big project, and for many, a rite of passage. It's only natural that you would want a selection to choose from for knitting a sweater or top for the first time.

Even for seasoned knitters, this choice is a big one. After all, you're investing a lot of time (and at least a little money) into this project, so you want to choose just the perfect one. Luckily, we've made a ton of collection pages on knitting a sweater or top, from ones that encompass every season to season-specific collection.

You can learn how to knit a cardigan-style sweater with any of our cardi-focused collections, or teach yourself how to knit a tank top if you're looking for warm-weather knits.
Table of Contents
Sweaters and Tops for Any Season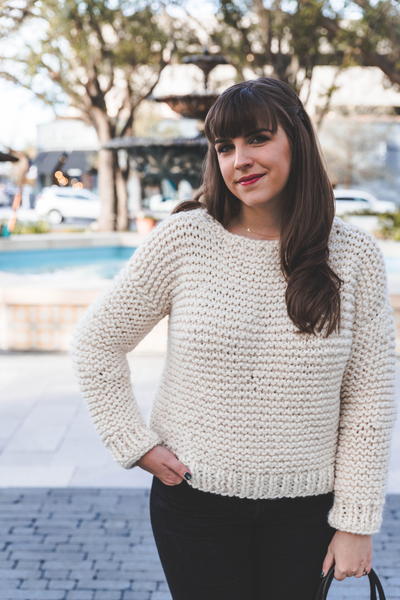 These collection pages will teach you how to knit a cardigan, sweater, shrug, or top for any occasion. They have, combined within them, patterns for warm, cold, and transitional weather, along with plenty that can be worn in any season. Because of the versatility in these knitting patterns, they not only suit any season, but also any occasion, from a typical day at the office to a play session with the grandkids. They even make perfect layering pieces for more formal events! The possibilities are endless.

This section is the one you want to look at if you're looking to learn about knitting sweaters with real versatility. We even have some top-down knit sweaters and vintage patterns, so you won't be at a loss for variety. For those of you with little patience, we also have some quick-knit sweaters and shrugs.
Sweaters and Tops for Spring and Summer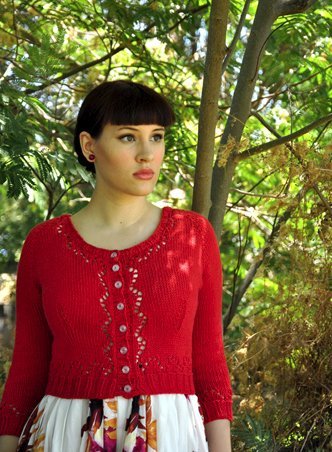 Many knitters cite spring and summer as the hardest season to knit for, and we understand. Some of you even refuse to knit in the warmer months! And who would want to? Yarn is known most commonly for being warm and cozy, and that's the last thing you're thinking about when the sun is beating down on you! It may come as a surprise, but you can actually knit a sweater for the warmer seasons. There are plenty of designs and yarn types that suit warm weather, and will actually help you feel cooler!

The key is finding a lighter weight yarn, preferably made from cotton or linen for their breathability, and shorter sleeves. You'll be thanking us for these patterns when you step inside and the air conditioner is blasting! Knit any of these sweaters or tops to combat the tricky warmer weather from these knit collection pages.
Sweaters and Tops for Autumn and Winter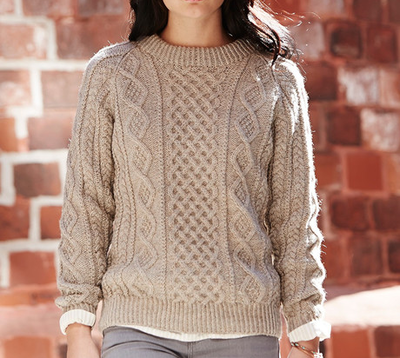 When the clouds cover the sun and snow drifts down to the earth, it's time to knit a sweater that will keep you warm no matter how low the temperature drops. These collection pages are made up of just the warmest pullovers for men and women to shield you from the frigid winter air and chilling autumn breezes.

If you want to get started knitting the perfect sweater before the cold weather sets in, these pages are the ones to look through. Once you get a hang of it, you'll have sweater patterns to last you through a hibernation!
Raglan sleeves are a popular option when it comes to sweaters. Learn how to knit them with this helpful video - How to Knit Raglan Sleeves
Do you have a favorite knit sweater pattern? Tell us in the comments section below!
Your Recently Viewed Projects