22 Knitted Vests for the Whole Family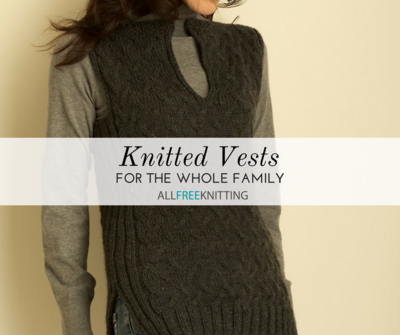 Sweater vests keep you warm and give an air of sophistication to your outfit. We have a free knit vest pattern for everyone in your family. Whether you need an easy vest for your stylish daughter, picky husband, easygoing son, or cute baby, we have a vest for you. Knitting a vest is easy, especially for those knitters who dread making sweaters.

Even with an intricate vest pattern, you will never have to stitch or sew on sleeves, which really simplifies things! This list is full of the best vests our site has to offer, including tons of on-site full patterns. Check out some fan favorites like the Four Seasons Knit Vest or the Melika Lacy Baby Vest. You'll love these vests so much, you'll want to knit one for everyone in the family!
Table of Contents
For whom are you knitting a vest next?
Your Recently Viewed Projects