Knitter Tested, Man Approved: How to Knit a Sweater for Men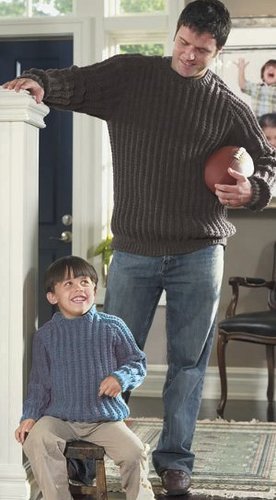 If you thought learning how to knit a sweater was hard before, learning how to knit a sweater specifically for men must seem even harder. What does he like? What is he actually going to wear? These are only a few questions you have to ask before you cast on. While it's true that knitters come from many different walks of life, there's one thing that tends to be quite universal— knitting for men isn't as easy as we'd like it to be.
Not only are men built differently, but they also tend to be the pickiest when it comes to which designs they will actually let you dress them in. Most of the time, they just aren't as receptive to the brightly colored yarns we pick out during our shopping sprees. They also don't care much for our laces and intricate designs. In fact, many of them only "accessorize" when it's below zero outside, and wearing hats, gloves, and scarves become a necessity rather than a suggestion. At the end of the day, quite a few men care about only one thing when it comes to the way they dress— sensible simplicity.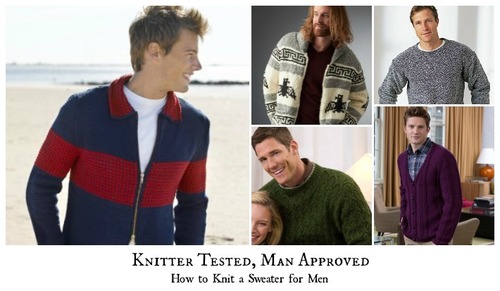 Knitter Tested, Man Approved: How to Knit a Sweater for Men
Table of Contents
Are you going for a his and hers look this year? Check out How to Knit a Sweater: 7 Free Sweater Patterns
. You'll find everything you need to keep you and that special guy nice and warm during the coming chill.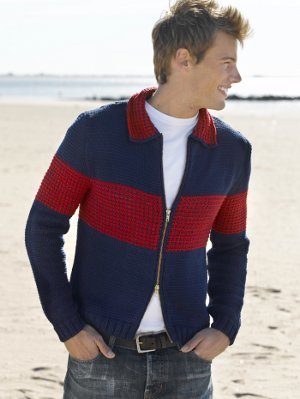 When the temperature drops, keep that special man in your life warm with a cozy knitted cardigan. Whether he's looking for something to sport around the office beneath his suit jacket or simply a casual cardigan to wear when he goes out on a weekend, these sensible knits are the perfect choice. Varying in skill levels, there's a pattern here for everyone who wants to give that special man in their life the gift of warmth.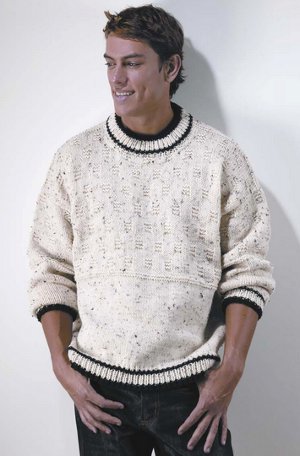 While cardigans are the it-style right now, nothing will ever beat out the classic knitted sweater. With these knit sweater patterns, you can learn how to knit a sweater he'll be proud to wear over and over again. Many of these are perfect for wear both casually and formally. The patterning in each is also simple enough to be adored by your man yet interesting enough to keep you captivated while you knit. It's a definite win-win for everyone.
Your Recently Viewed Projects