17 Knit Tops for the Summer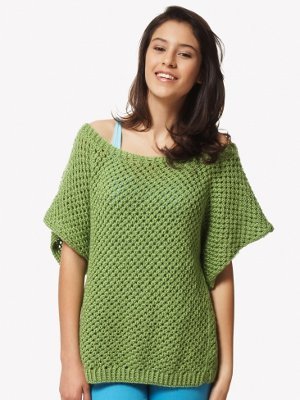 It's sometimes hard to figure out what to knit for the summertime. Your favorite scarf patterns are suddenly irrelevant, and there just aren't enough open shawl patterns that you won't sweat in beneath the searing hot summer sun. There are actually a ton of knit top patterns out there that you can wear no matter what the season. Many of these knit tops are more simple than our sweater patterns, because they don't have quite as much sleeve - and sometimes none at all. Matched with a pair of denim shorts, and you've got yourself a great summer outfit.
Many people abandon their knitting hobby during the warmer months because there just aren't that many patterns to make for the summer. We think that's a travesty; to have to put down your knitting needles for any longer than a day just seems like too much to bear. Aside from a ton of knit accessories and gifts, we're dedicated to giving you plenty of patterns for knit tops to get you through these hard times. If there are any knit tops you can't get to before fall comes, be sure to save them for next year!

17 Knit Tops for the Summer
Table of Contents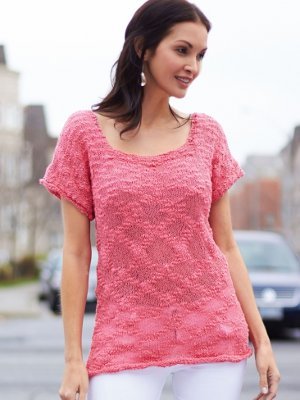 These light and lacy tops look lovely when worn over a camisole. They have enough coverage to be worn in any season, so you don't need to worry about stuffing them to the back of your closet when the leaves start to change. Pair them with some jeans for a nicer outfit for work or a doctor's appointment, or throw on a pair of shorts for something cool and cozy to wear outside while you walk the dog or tend to the garden. For cooler days, try wearing a long-sleeved shirt underneath one of these knit tops.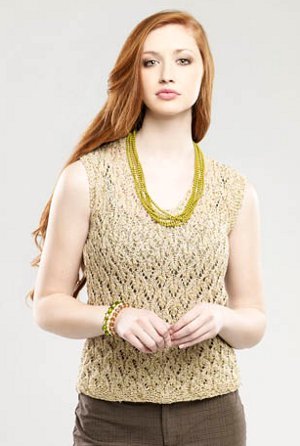 For days when the sun just won't quit, you're going to want some sleeveless knit tops. These tank top patterns are designed specifically for the summertime, and we've got a bunch of patterns in different styles to choose from so you're not stuck knitting something that doesn't suit your personal fashion choices. If you have a time, try making a ton of these knit tops in all different colors. That way, you'll be set when summer rolls around next year, and you'll never have a problem finding a tank top that matches.
Your Recently Viewed Projects