Rachel Hill from Ravin Sekai Designs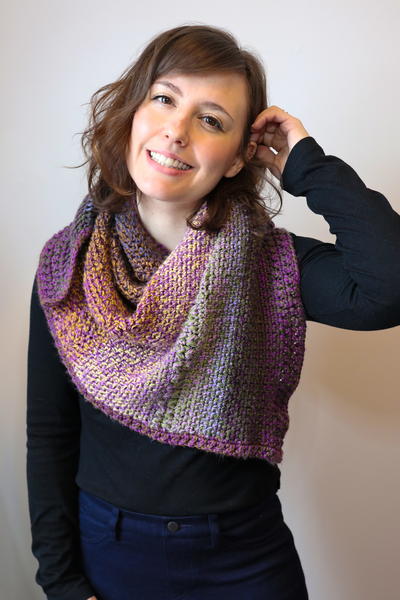 Rachel is a quirky world traveller, avid knitter, unashamed hooker, pattern maker, and all around nerd! She spends a lot of time clowning around, and often has the goofiest smile on her face. Her website is the landing place for her new patterns, random thoughts, and general craziness. She hopes you enjoy her randomness and her yarnie goodness!

She's a USA native, but lived most of her adult life outside of her home country! When Rachel finished college, bright eyed and bushy tailed, she moved directly to Japan to start her adventures as an English teacher. After living there for 7 years and meeting her wonderful British husband, they ended up moving back to the US for a short period of time. But, they didn't stay long! Her husband pretty quickly got a job in Canada and dragged Rachel along for the ride.

Presently, they live in the great city of Montreal! She's still struggling with learning French, but they're making a good go of it!
Now, it gives Rachel a lot more time to plot her yarn empire and create as much as she wants! She hopes you can enjoy the fruits of her labor and come to love her creations as much as she does!
Your Recently Viewed Projects