10 Knitting Myths Debunked
Don't be fooled! Check out these ten knitting myths and read on to see whether or not they're true.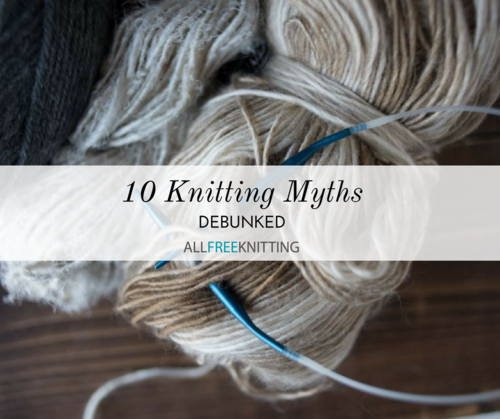 People have a lot of assumptions about knitting. I can't tell you how many times I've been asked what I'm knitting by strangers when I have a crochet hook in hand, or made fun of because of my age when my friends catch a glimpse of my work-in-progress. There are a lot of knitting myths out there, some of which are even perpetuated by seasoned knitters! You wouldn't expect it, but it's true.

Well, here at AllFreeKnitting, we're the knitting mythbusters. We've gathered our notebooks, magnifying glasses, and our sharpest needles to help us dig up the truth. Ask yourself as you read through this if you've ever made these assumptions or perpetuated any of these myths, and send this page to a friend who might be mistaken about something knitting related!

If you're looking to begin knitting, or you stumbled upon this page trying to understand a loved one's new hobby, fear not: we have the answers you seek. Excavating these knitting myths might just teach you a thing or two about knitting you never knew, and you'll be less likely to look ignorant in front of your friends or veteran knitters. Spoiler alert: these myths are mostly just that. Myths.
Myth #1: Knitting uses less yarn than crocheting.
Survey says... True! Somewhat.

Okay, knitting does use less yarn than crocheting, but the difference is insignificant. The scientific genius and experimenter extraordinaire Michelle from The Snugglery put her needles and hooks to the test and tried out the same lengths of yarn using stockinette stitch, garter stitch, single crochet, double crochet, and triple crochet. She found that stockinette stitch did take her yarn the furthest... but not by much more than double or triple crochet. In fact, garter stitch used the most yarn of the bunch!

So, yarnies, go ahead and knit and crochet with reckless abandon. Be prepared for garter stitch and single crochet to use up a bit more yarn than other stitches, but for the most part, don't sweat the details. And stop calling crocheters wasteful!
Myth #2: Knitting is harder than crocheting.
Bzzzt! False.

This myth is definitely a widely-perpetuated one, and the truth is, it's very subjective. Personally, I found knitting came to me quite easily, but crocheting took a lot of fiddling and struggling before it became even somewhat doable. Many people believe that if you start with knitting, it will feel easier than crochet, and vice-versa, because you get used to one and therefore the other becomes more difficult. Some people find them equally as hard! A lot of people assume that knitting is harder than crocheting because it uses two needles as opposed to one hook, so there's more movement and coordination to worry about... but those people don't tend to understand that one of the needles is usually just holding the stitches and barely moving.

Imagine the assumptions they would make if they saw people knitting on four double-pointed needles in the round... Eek!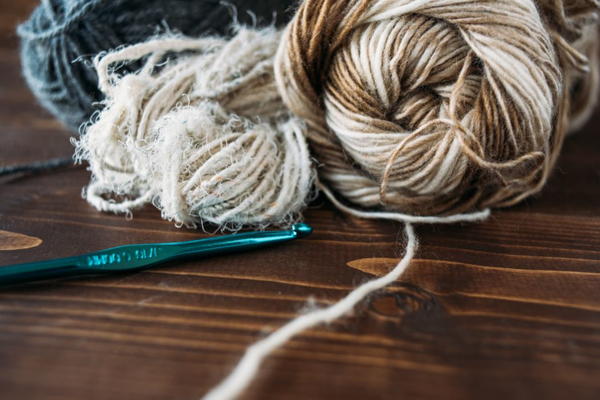 Myth #3: Cables are an advanced knitting technique.
And... False!

It's true that cables are more difficult than your standard stockinette or garter stitch, and they certainly look a lot more advanced than some equally-as-difficult techniques, such as stranded colorwork or slip stitch knitting. Anyone who has delved into cables will tell you that they wished they hadn't waited so long to try them. One of our editors, Katie, knit for years before she finally took a class on cable knitting at Stitches Midwest, and guess what? She said they were so much easier than she thought!

At the end of the day, knitting cables is just knitting stitches out-of-order. The design of the cable is dictated by in what order you knit those cables and how many stitches you're knitting, and that's it. Take a deep breath, trust the tutorials, trust the pattern, and stop being so nervous about it.
Have we inspired you? Are you ready to tackle cables for the first time, or jump back into them after a false start? You have to check out our collection of awesome cable patterns to start your "twisted" journey: 17 Cable Knitting Patterns
Myth #4: Knitting will make you a ton of money.
Probably false.

Unless you can knit at the speed of light and market yourself very well, knitting isn't very lucrative. Let's say it takes you five hours to knit a basic beanie, and it took one skein of acrylic yarn at around $3. If you plan to pay yourself a minimum wage of around $7.25 per hour, plus the cost of shipping at around $4 if your store is online, you're looking at charging at least $43.25 per hat. And that's at the very cheapest; imagine how you'd have to price it if it were made of wool or cotton! Very few people will buy a hat, hand knit with love, for $33 more than they could buy it at a store.

Don't get us wrong: you certainly can make yourself a profit! A lot of people don't see the amount of money they make per knitted item as much of an issue because they say they would be spending that time knitting, anyway, so they might as well get paid for it. Just don't expect to knit a couple of scarves a week and make enough money doing just that to live a lavish lifestyle.
Myth #5: It's cheaper to knit yourself something than to buy it.
Surprisingly... false!

Myth number 4 touched on this a bit, but knitting really isn't a cheap hobby. Let's take a sweater for example: if you wanted to knit yourself an acrylic sweater (which a lot of people won't do because acrylic isn't very breathable), you're looking at purchasing about 1,000 yards of worsted weight yarn. If you go super affordable and buy some Red Heart Super Saver yarn, you'll need about three skeins for a solid color, or $13.50 in yarn. That is about as cheap as it gets—and you can still find acrylic sweaters at pretty much any fast fashion store (or even the thrift store!) cheaper.

If you're looking at knitting yourself a wool sweater, well, you can make one cheaper than buying one, if you play your cards right: if you take Patons Classic Wool Worsted yarn at 223 yards per skein, you're looking at about five skeins for a sweater, or $35. Bear in mind you'll need more yarn if you need a bigger sweater, but $35 is cheaper than a lot of 100% wool sweaters out there... and you can still find them cheaper than that.

You should knit your sweaters because you love to knit, and handknit items are unique and special, not because you'll necessarily save a significant amount of money (or any money at all) by knitting.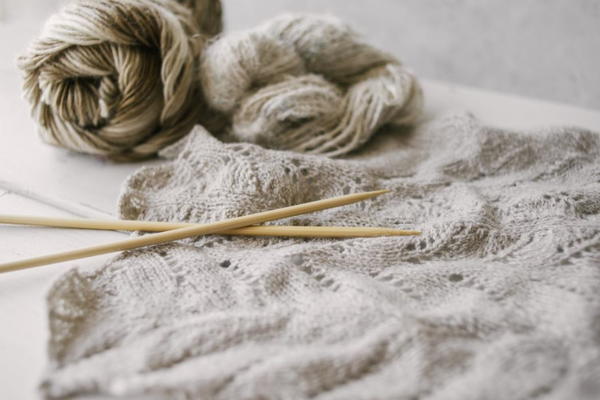 Myth #6: Knitting is only for girls.
A big, fat false!

According to knit-a-square.com, knitting used to be an exclusively male hobby. In fact, it was considered quite masculine! It wasn't until after the industrial revolution and the invention of the knitting machine that women began knitting for the war effort (alongside men!) and knitting gradually became a more feminine hobby and fell out of favor with men.

We're seeing some great trends lately: not only is knitting cool again with the younger crowd, but more and more men are knitting all the time! According to Darn Good Yarn, there are men's knitting retreats all around the world being held, as an example. Are there any men in your life who you think might love knitting, but they've been too afraid to try because of the stereotypes surrounding it? Tell them about the manly history of knitting and teach them how to cast on! Knitting isn't a gender-specific hobby. If you have hands, you can knit, and you can love it.
If you're a man who's ready to cast aside gender stereotypes and start knitting, or if you're the loving wife, girlfriend, sister, mother, or grandmother of a man who appreciates knitting as much as you do, check out Knitting Patterns for Men's Hats
Myth #7: You can't stop stockinette stitch from curling.
Both true and false.

Stockinette stitch curls. That is the nature of the beast. If you cast on twenty stitches, knit one row, and purl one row for a long time, you are going to be left with a beautiful, albeit curly, swatch of fabric. However, if you know you want to knit something that features stockinette stitch, there are measures you can take ahead of time to avoid it. Check out our article on How to Stop Stockinette Stitch From Curling for some great ideas on how to construct your knitting to avoid the dreaded curl.
Myth #8: Knitting with bigger needles and yarn is easier.
False, but it's subjective.

Bigger needles and yarn can be better for beginning knitters because they can see their stitches much easier and better understand the construction of various stitches, but overly large needles and yarn can be a literal pain to work with. They can really hurt your hands! Some people even have a harder time with smaller needles and yarn, because they find their hands gripping too tightly to grasp the tiny supplies. Can you necessarily call knitting easier when it's harder on your bones and joints?

Furthermore, you can have seriously complicated patterns with jumbo sized yarn and size 30 needles, but a simple garter stitch scarf on size 6 needles and sport weight yarn! The difficulty of the knitting is mostly determined by the pattern, but try out different needle sizes and yarn sizes and see which are more comfortable for you before dismissing them.
Interested in knitting with big needles and yarn? You'll love our collection of super bulky patterns! Now you can see for yourself if knitting on bigger needles is easier or harder: 50+ Free Super Bulky Knitting Patterns
Myth #9: Natural fiber is always better than synthetic fiber.
False, dude!

Let it be known that there are a lot of benefits and drawbacks to all different kinds of yarn. Cotton yarn is breathable and washable, but it won't keep you as warm as wool yarn. Wool yarn is cozy and water-resistant, but it can be itchy (and plenty of people are allergic to wool). Acrylic yarn is cheap, soft, accessible, and hypoallergenic, but people tend to find it less warm than wool yarn, less breathable than cotton yarn, and overall less comfortable to wear against the skin.

Check out our post on fiber fundamentals to learn more about the different kinds of yarn fibers and decide ahead of time what yarn is best suited for your next project. Remember, acrylic has its place in knitting and deserves to be respected, but you're more than entitled to have favorite fibers. Mine are bamboo and alpaca wool!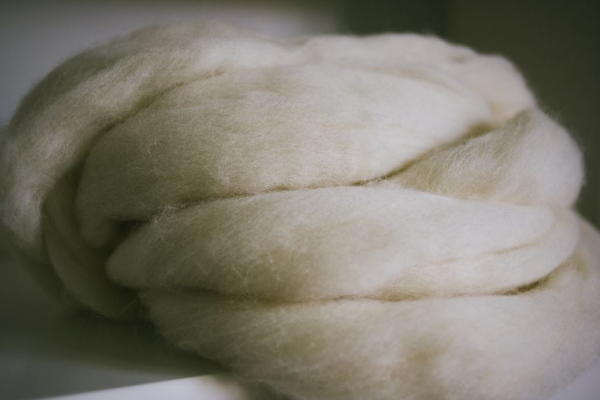 Myth #10: If you knit your boyfriend a sweater, you will break up before it's done.
True!

This is called the sweater curse, and it is entirely true. We recommend waiting until marriage to knit your special someone a sweater.
What are some other knitting myths you want debunked?
Your Recently Viewed Projects