19 Reversible Knitting Patterns
From scarves to hats and blankets, these double sided knitting patterns might surprise you!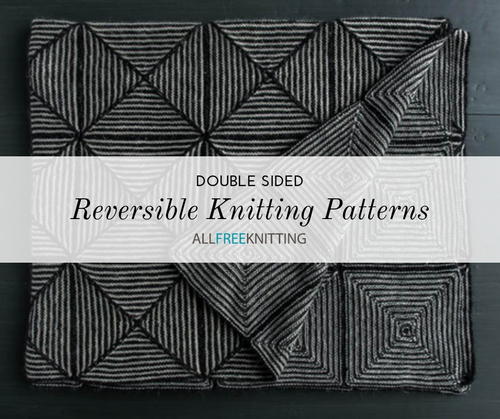 From intricate double knitting to simple ribbing, knitting patterns that are reversible are truly some of the most fascinating knits you can find. They make for unique knitted garments and push the boundaries of what knits and purls can do.

Most of the time, the kinds of patterns you'll encounter that are reversible are either blankets, shawls, or scarves. This is because these types of knit garments are the ones that are most likely to have two front-facing sides. Obviously, not all patterns for these kinds of knitted items are double sided, but you'll find that in the patterns below, most of them fall into these categories.

For more great projects like this, subscribe to our free email newsletter!
Your Recently Viewed Projects