How to Knit Through the Back Loop
Learn how to work stitches through the back loop (knitting AND purling) with this handy tutorial!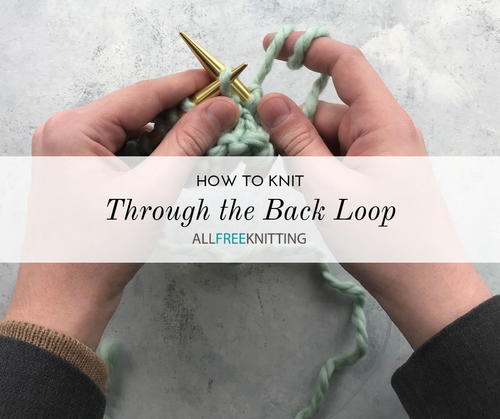 Sometimes learning to knit can be a bit of a challenge because of the insane number of strange and confusing knitting abbreviations that there are to learn! One of the less common ones you'll come across is the KTBL or PTBL. This stands for "knit/purl through the back loop," and it's used primarily as a way to twist stitches around in the fabric.

Why would you ever want to twist a stitch intentionally, you might be asking? There are a few reasons you might want to do this, but often this is used in knitting ribbing as a way to make the stitches a little bit tighter and look cleaner.

Another reason knitting and purling TBL is used is as a method of untwisting stitches. One of the most common beginner knitting mistakes is accidentally twisting stitches. This is one of those things that most other people wouldn't even notice in your knitting at first, but once you see it, it's impossible to ignore. If you find yourself in this predicament, simply knitting through the back loop of the stitch in the next row will untwist that stitch.

Overall, though, the most common use of knitting and purling through the back loop is as a method of creating texture, especially in lace knitting. By twisting certain knit stitches in a project, you can create beautiful stitches that are full of texture. A great example is the rice stitch which features rows of purl one, knit one tbl and purl one. However you're using these fun knitting techniques, the tutorial below will walk you through it, step-by-step and answer any questions you might have along the way!
How to knit through the back loop
Work up to the point in your pattern that calls for the KTBL.

Insert your needle from front to back (sort of as if you are about to purl), placing the point of your working needle towards the back of the stitch, as shown below: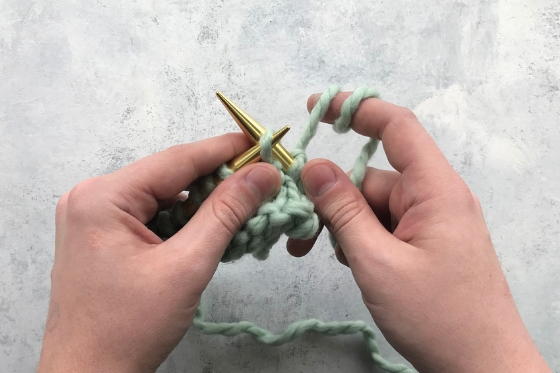 Sweep the old stitch off the needle.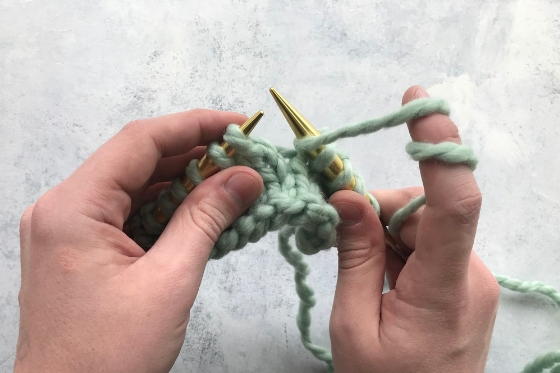 How to purl through the back loop
Work up to the point in your pattern that calls for the PTBL.
 
Bring your yarn to the front of your work.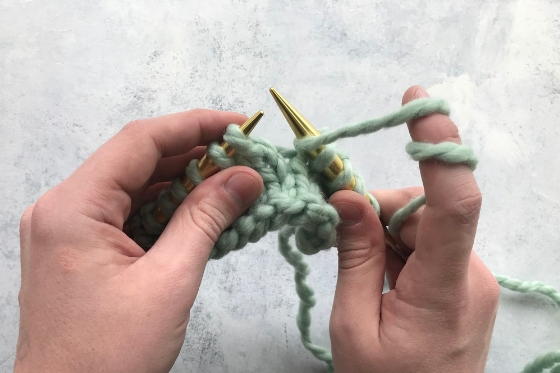 Bring your needle around to the back of your work, and insert it into the stitch from left-to-right, as shown below:
Note: This will feel like a pretty awkward angle the first few times you do it.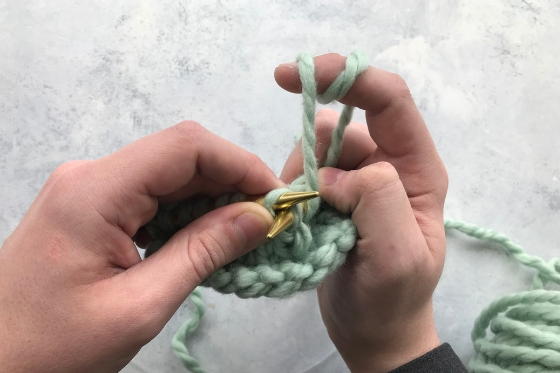 Wrap the yarn around your needle and pull it through, like a normal purl stitch.
 
Sweep the old stitch off the needle.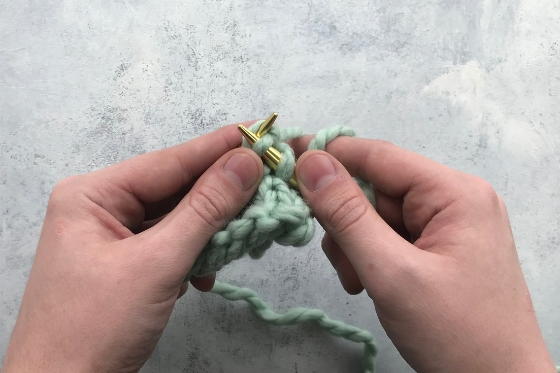 FAQs about knitting through the back loop
What's the difference between a ktbl and a kfb?
Ktbl and kfb are often confused because both techniques involve knitting into the back loop of various stitches. The kfb (or knit front back), however, is an increasing technique that is also sometimes called a "bar increase." Often used in increasing for raglan sleeves or other styles of sweater/shawl increasing.

Check out our tutorial for the kfb here - How to Knit a KFB Increase 

How do I work a k2togtbl?
The k2togtbl is one of the less common knitting decreases, but it's not completely unheard of! To do this, all you have to do is insert your knitting needle into the back loop (as shown in the tutorial above), but insert it through both of the first two stitches on the needle. Then pull the yarn through both stitches, just as you would for a normal k2tog decrease.

What sorts of stitches use knitting through the back loop?
You're mostly likely to see knitting through the back loop in things like ribbing (in order to make the ribbing look cleaner). It's also often used in the Eastern method of knitting in place of normal knit stitches.

There are also many decorative uses for this stitch, such as in rice stitch or in certain lace patterns.
Patterns to Practice Knitting TBL
Below, we've compiled a list of a few of our favorite patterns on AllFreeKnitting that use ktbl and ptbl stitches in strategic ways. Break out those needles and practice with some fun knitting patterns!

Lace Slouchy Summer Beret

Get This Pattern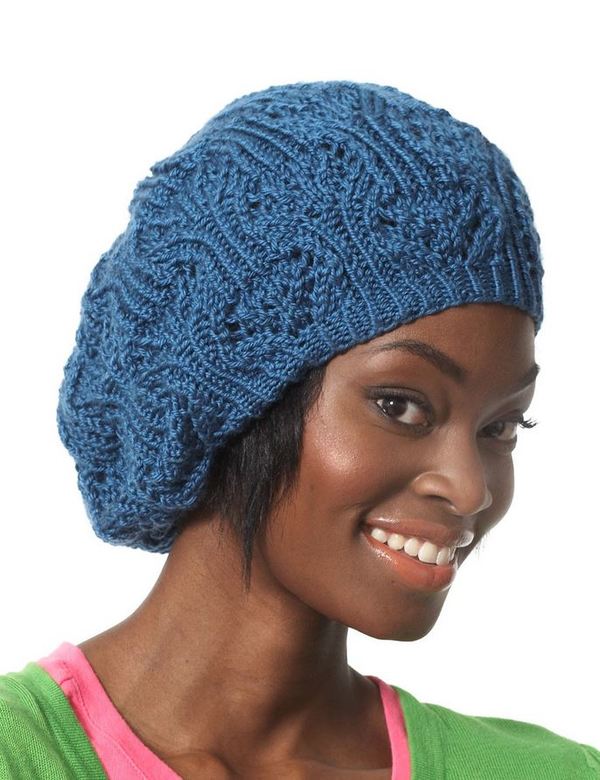 Your Recently Viewed Projects