How to Knit a Knit Front Back (KFB)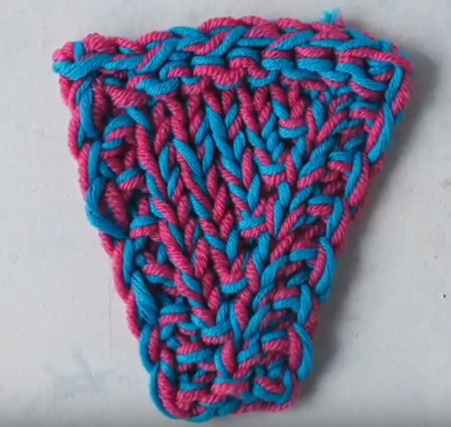 How to Knit the KFB Increase
In this video tutorial, Heidi Gustad teaches you how to master the knit front back increase, also known as KFB. The KFB increase is one of the most common increases you come across in knitting. A KFB increase is sometimes referred to as a bar increase, because a horizontal bar is created each time you work the stitch. The bar does affect the visual look of your knitting, but it makes it easy to count the number of increases you've completed. Check out this step-by-step video to learn how to complete the KFB increase with ease.

Instructions
Follow these step-by-step instructions to learn how to knit the KFB increase.
Insert your right needle into the next stitch on your left needle as if to knit.

Yarn over and knit the stitch, but don't slide the old stitch off the left needle yet.

You have now knit into the front of the stitch.

Swing your right needle around to behind the left needle. Still don't slide the stitch off your left needle.

Insert your righthand needle through the stitch once more, this time through the back.

Yarn over and knit the stitch again, this time through the back.

You should now have two new stitches on your right needle.

Slide the stitch off of the left needle. You have increased by one using the KFB increase technique.
Your Recently Viewed Projects