Top 100 Knitting Patterns: Knit Scarves, Afghans, Cardigans, and More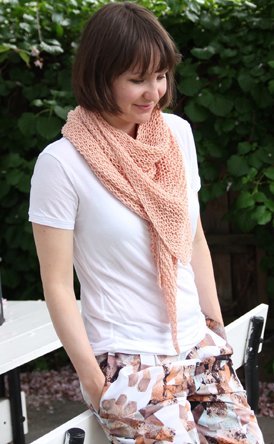 If you're looking for the best of the best when it comes to knitting patterns, then you have come to the right place. Behold the Top 100 Knitting Patterns: Knit Scarves, Afghans, Cardigans, and More. No matter what type of knit pattern you are interested in making, we've got you covered. Knitting for baby has never been easier with the help of these tried and true patterns. If you're interested in working up a winter wearable, check out our knit hat patterns and knit cowl and scarf patterns. If you want to add a unique piece to your wardrobe, the knit cardigans are sure to do the trick. Be prepared to marvel at 100 of the best knitting patterns of the year.
These knitting patterns are incredibly popular, so you know they're going to be good. We have compiled a collection which will suit anyone's taste. Whether you are knitting for yourself or looking for the perfect gift for that special someone in your life, you can't go wrong choosing one of the top free knit patterns of the year. When it comes to knit patterns, the possibilities are endless, so these cardigans, hats, baby blankets, and shawls will provide invaluable inspiration and help spark your creativity. Knitting is a passion for so many people and they have kindly shared their talent and wisdom with these fantastic knitting patterns. Work up one, two, or ten today and let your imagination run wild.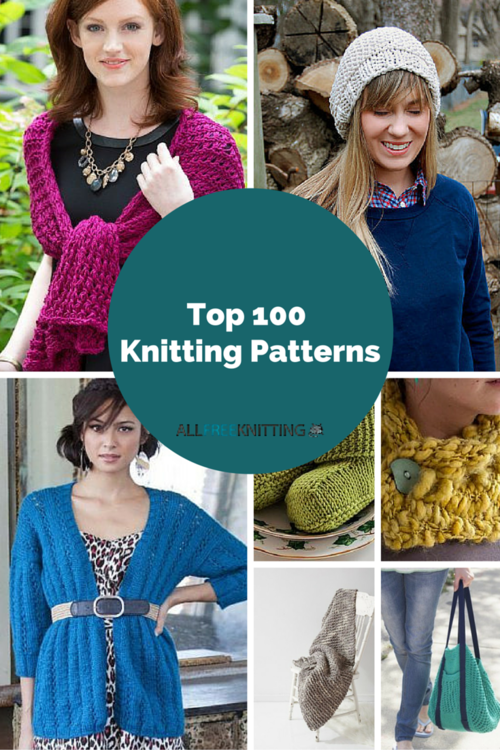 Top 100 Knitting Patterns: Knit Scarves, Afghans, Cardigans, and More
Table of Contents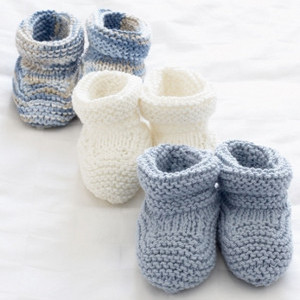 Knitting for baby is many people's favorite pastime. After all, when a new bundle of joy comes into the world, who can resist working up some precious baby booties, a baby sweater, or a baby hat? These miniature-sized knitting patterns will make your heart melt. Whatever you decide to make will look unbelieavbly cute on any baby in your life. These top knit patterns also make great baby shower gifts or if you have a new grandchild, why not start spoiling him or her early by making one of these cherised treasures?
---
If you love knitting for baby, then you need to check out this updated collection of
48 Free Baby Knitting Patterns
. You will find great patterns for every little one in your life.
---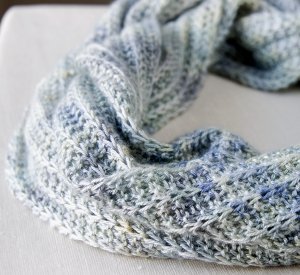 Knit cowls and scarves are some of the most popular knitting patterns around. When the temperature starts to drop and the wind begins to howl, you definitely want something cozy around your neck to keep warm. The good news is knit scarves and cowls can be worn all year long. Work up a pattern in a lighter-weight yarn for spring or summer. For autumn and winter when you want to pack an extra punch, check out the best bulky or super bulky patterns.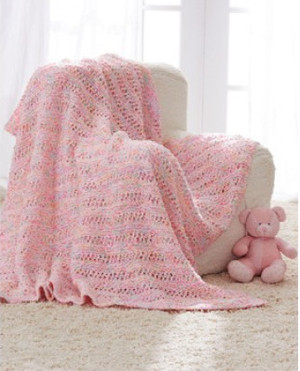 Few things are better than cozying up by the fire with a knit afghan or blanket wrapped around you for warmth. These knit afghan patterns represent the best of the best and you're definitely going to want to work up a few of these. There are also a ton of great ideas for knit baby blankets. Baby blankets are treasured gifts that are often kept for years and passed down from generation to generation. Create something that will evoke lifelong memories by working up one of these knit afghans or knit blankets.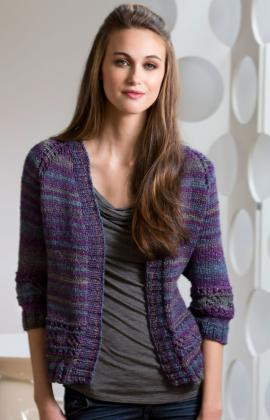 Being able to make your own clothes is one of the best parts about being a knitter. Instead of fighting the crowds at your local department store, you can simply sit back, relax, and knit your own cardigan or sweater. There are so many ways to be creative when it comes to knitted cardigans and sweaters. Whether you're going for a preppy nautical look or a more rustic-inspired piece, these knit sweaters will certainly infuse your wardrobe with something special. Make a knitted cardigan for every season and wear your beautiful creations all year long.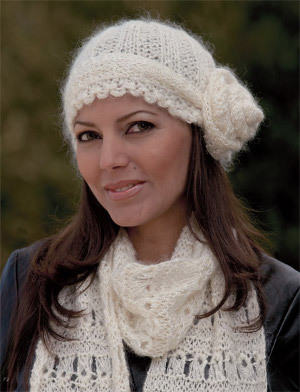 Knit hats and gloves are all the rage these days. Well, on second thought, knit hats and knit gloves are always popular. When the weather starts to take a turn for the worse, you're going to need something practical, yet stylish to keep your head and hands warm. These knitted patterns are not your typical winter accessories. You can truly stand out from the crowd by working up one or more of these knitted hat or knitted glove patterns.
---
---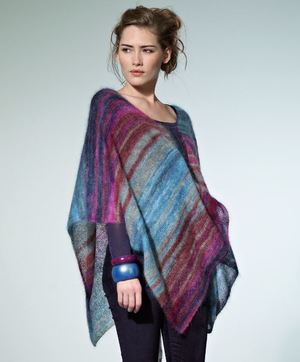 Knitted ponchos and shawls are a great addition to your wardrobe. If you live somewhere that has a constantly changing climate, oftentimes, a knit shawl or knit poncho is the perfect topper. Not as heavy as a coat, but often thicker than an everyday sweater, it's easy to throw on a shawl or poncho when you're heading out the door. Plus, it doesn't hurt that ponchos are extremely on trend. You will look extremely stylish, yet still stand out from the crowd, with one of these great knitted poncho or shawl patterns.
There are so many wonderful things to knit beyond the basic sweaters, blankets, or scarves. How about a knit dishcloth or a pair of knit slippers? These knit favorites make great gifts for anyone in your life - include that person who is incredibly hard to buy for. He or she may have everything, but they probably don't have a wonderful knitted gift made with love.
Your Recently Viewed Projects