34 Knitting Patterns for Toddlers
When your little baby is growing up, you don't need to give up on knitting them cute things.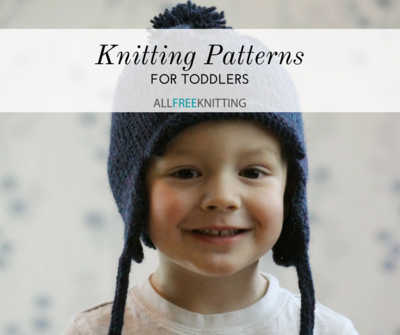 We all know how fun it is to knit for babies: not only is everything so much tinier, cuter, and quicker, but babies don't necessarily have the capacity to complain about the latest knit sweater or booties that Mom or Grandma has stuck them in. As much as we knitters love a captive audience, the truth is a bittersweet one: all babies grow up in time, and with that time, they develop their own feelings and opinions about the clothes they're wearing. That's why we need special knitting patterns for toddlers.

As toddlers, there's still plenty of time to dress them up in cute knitted clothes, so try to enjoy this time while it's here. They may complain that their cardigan is itchy or their hat is too warm, but at least they're not yet sneaking off in the middle of the night and complaining that you're ruining their lives.

For the most part, toddlers are shameless little dirt magnets with no respect for the luxury of handknit items, so your focus on knitting patterns for toddlers, as opposed to babies, may shift from "cute and tiny" to "cute and tiny… and easy to wash." Your patterns may become more utilitarian as the little one grows into a not-so-little one, but never fear: there are still plenty of ways to make your knitting both adorable and functional.

For more great projects like this, subscribe to our free email newsletter!
Table of Contents
What will you knit first for your toddler?
Your Recently Viewed Projects