22 Basketweave Knitting Patterns
These basket weave patterns are as fun to knit as they are gorgeous!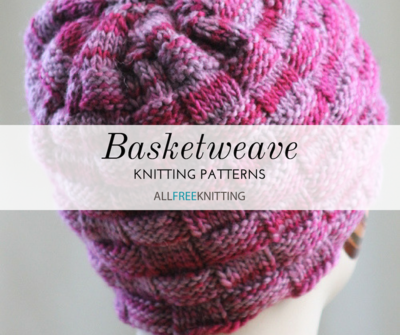 Basket weave patterns are perfect for beginners because they teach you the basics of knitting and purling and leave you with an attractive piece! Whether you want to learn how to knit a scarf, sweater, or pillow, we have a variety of free knitting patterns for you to get started on. Basketweave knitting patterns make a great first projecs, since they allow you to focus on the structure of the project while still giving you a fun and interesting completed pattern. You'll love the methodic stitching that allows you carry on conversations and focus on things other than the project before you.

Relaxing basket weave patterns are therapeutic after a long day of work or looking after the kiddos, and because it's one of the faster stitch patterns, you'll be able to show off your completed projects pretty quickly. So take a look these simple patterns and get started on your next knitting masterpiece!

While there is no single, universal version of the basketweave stitch out there, we think that makes it all the better. This stitch is one you can easily control and adjust to the scale of your pattern and yarn. Common versions include the close check stitch (shown below) and the diagonal basketweave stitch, which shows a more complicated iteration of this stitch.
Table of Contents
Your Recently Viewed Projects