How to Knit the Close Check Stitch
This simple knit stitch is comprised of only knit and purl stitches, which makes it a great beginner stitch!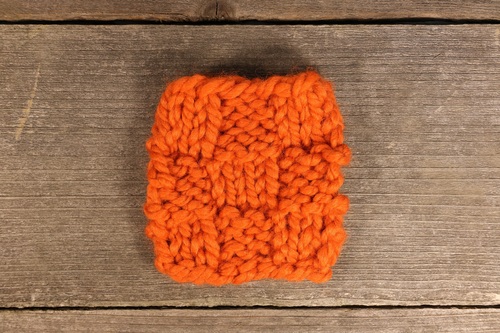 How To Knit Close Check Stitch Video Tutorial
If you don't fall immediately in love with the checkered design of this Close Check Stitch at first glance, then you need to have yourself another glance. It's almost impossible to believe that such a detailed stitch can be made with just a series of knits and purls, but it's possible.

This easy knitting stitch can be used to make stunning placemats for the dining table, adorable coasters for the kitchen, or a nice, tightly-knit baby blanket so your little one's fingers and toes are safe from snagging.

For beginners who want to challenge themselves a little more without trying something too difficult, the close check stitch is the way to go. This stitch can be used for everything from cowls and scarves to blankets and even sweaters! Its versatility makes it one of the most common stitches in knitting, so learning this skill will help you all throughout your knitting journey.

Instructions
CO a multiple of 6 sts + 3 sts

Rows 1, 3, 6, 8: p3, (k3, p3)

Rows 2, 4, 5, 7: k3, (p3, k3)
Your Recently Viewed Projects