Knitting for Teens: 40 Trendy Free Knitting Patterns They'll Love
Can't decide what to make your grandkids for Christmas this year? We've got plenty of ideas to keep you knitting.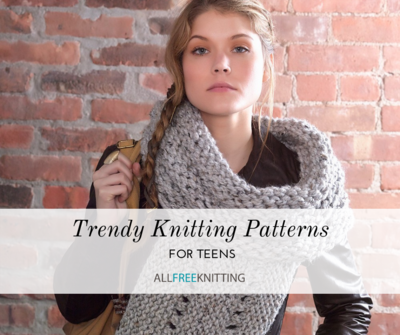 If you've got teens on your knitting gift list, you might be struggling to find something they'll actually enjoy and use throughout the years. Once birthdays and other gift-giving holidays come around, we're often reminded just how tough it is to come up with something they won't just toss to the side once the holidays are over—something they'll actually hold dear and use as intended.

I'll admit it can get a bit disheartening to see that someone didn't enjoy your knitted hat or cowl you worked so hard on. However, some of us tend to forget that we were once the same difficult-to-please teens we're catering to now. Most teens struggle with defining who they are fashion-wise, often by transforming the latest and hottest trends into something of their own design. Before you pull your hair out trying to guess what it is they would like this year, take a peak at this list. I guarantee there is something here for even the most hard-to-shop-for person on your knitting list.

For more great projects like this, subscribe to our free email newsletter!
Table of Contents
Your Recently Viewed Projects