How to Knit a Scarf (Knitting Class: Part 7)
Most knitters learn how to knit with a garter stitch scarf pattern! This pattern is great for beginners, and it's the best way to get comfortable with your needles and yarn.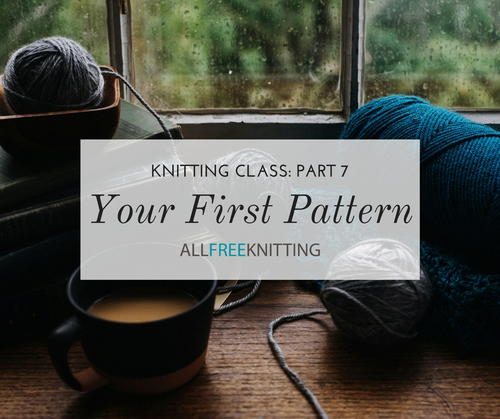 Congrats! You've made it to the end of this knitting class. This is just the beginning of your knitting journey, though. You have the tools to knit just about any knitting pattern imaginable, and with some practice, you'll be whipping up beautiful creations in no time.

The first complete pattern that most people learn to knit with is a garter stitch scarf. Below you'll find a pattern for how to knit a garter stitch scarf, but there's a good chance that you've done enough knitting swatches at this point that you might not even need to read through the pattern!

You might also be thinking about trying an infinity scarf! If you're feeling a little adventurous, we've included a video tutorial below for how to join the two ends of your scarf to create a super easy infinity scarf.
Knitting Class: Table of Contents
Garter Stitch Scarf Pattern
Materials
Yarn: (5) Bulky/Chunky (12-15 stitches for 4 inches)
Knitting Needles: 9 or 5.5 mm Straight Knitting Needles
Instructions
CO 20 sts
Row 1: K across
Repeat until the scarf is about 25-30 inches (or other desired length)
Bind off.
Confused by the knitting abbreviations?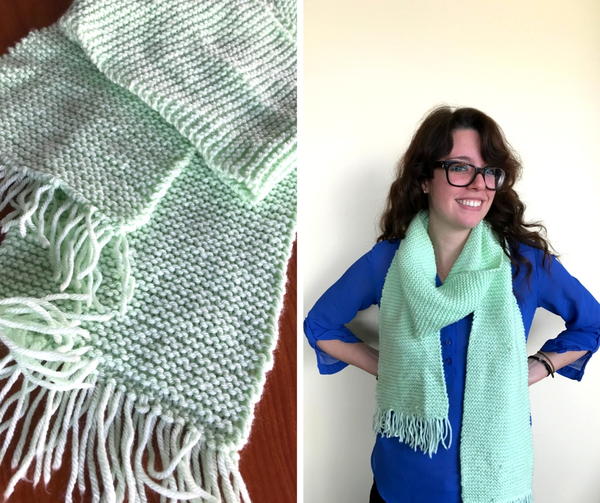 Transform Your Scarf Into an Infinity Scarf
Feeling adventurous? Transform the garter stitch scarf you just made into an infinity scarf with this simple tutorial:
More Knitting Projects for Beginners
Your knitting journey has only just begun! You can also click the "save" button at the bottom of any of these pages to come back to them for future reference.

Check out our complete collection of knitting patterns that are beginner friendly here:
Knitting Resources
Check out our collection of knitting resources for everything you could possibly want to know! From knitting needle size charts to yarn weight guides, a knitting dictionary, and more, these resources are the ones you'll want to keep around for when you're in a bind.

Check out our knitting resources:

Watch Us On YouTube
Our YouTube channel has hundreds of free knitting videos, including patterns, stitch video tutorials, how tos, and more!

Subscribe to AllFreeKnitting on YouTube:

Subscribe!
Last but not least, subscribe to our free eNewsletter! Get dozens of free patterns delivered straight to your inbox, along with free tutorials, collections, knitting videos, and so much more.

Subscribe to AllFreeKnitting:

Your Recently Viewed Projects