10 Small Knitting Projects
These free small knitting patterns are great for travel, as a time-filler, or to just fill your house with something cute.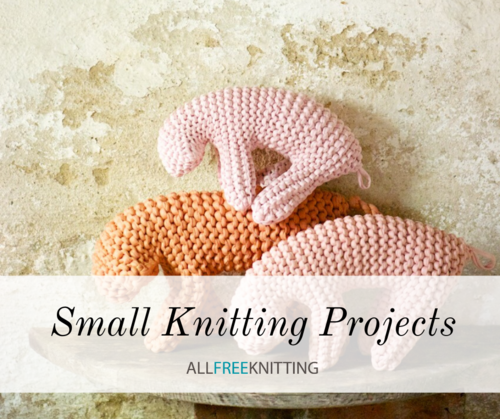 As much as I love knitting afghans and sweaters, there comes a time after attaching the final motif and binding off the second arm cuff that I always think to myself how much I would love to knit something small and quick as a palate cleanser. After all, if I jump into another multiple-month project, I didn't give myself any kind of break! Sometimes, I need something even smaller than a dishcloth—something I can literally knit up in less than an hour or with just a few yards of yarn just to refresh and reset.

There are plenty of other reasons you may find yourself looking for small knitting projects. Maybe you're looking for something tiny and cute to give away to all the kids in the family for the holidays, or maybe you're looking for quick knitting projects to sell (be sure to always check in with the designer to see if this is something they allow you to do). At the end of the day, knitting isn't all massive needles and jumbo yarn, and you can really create some cute knitting projects. Here are my top ten here at AllFreeKnitting.

For more great projects like this, subscribe to our free email newsletter!
Your Recently Viewed Projects