10 Interesting Things to Knit When You're Bored
If you're looking for cool things to knit in a sea of garter stitch scarves, you've come to the right place.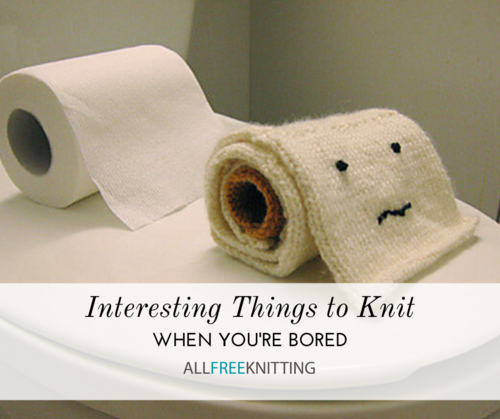 It's not hard to get stuck in a knitting rut. Maybe you've been knitting so much lately that nothing really feels special or attention-grabbing anymore. Maybe you're stuck at home and you're in need of something truly entertaining to knit or you'll just go crazy from the monotony. The knitting community is truly one of the most clever out there, and the types of cool things to knit that you can find never fail to surprise me. I truly believe that if you're ever bored of knitting, it's because you haven't spent enough time looking at patterns. That's why I'm here to help.

A problem that a lot of knitters have is defaulting too much to knitting wearables—after all, when people think of knitting, they typically think of scarves and sweaters. It's truly amazing the variety of knitting patterns that you can find, including everything from tea cozies to stuffed animals. Some of the most bizarre patterns are the most fun to create! Check out the funny, interesting, or unique knitting patterns below to bust your boredom.
Your Recently Viewed Projects