What is the Best Yarn for Scarves?
The best yarn for knitting scarves comes down to warmth, softness, and durability.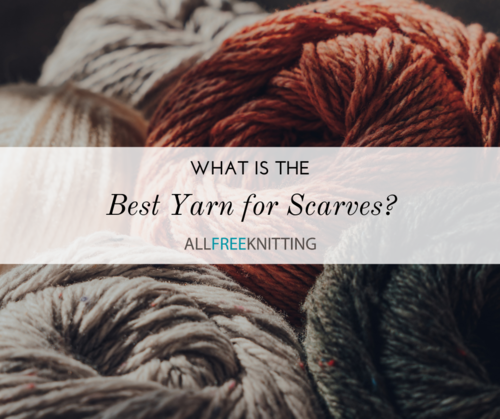 It's no secret that different types of yarn are better suited to different types of knitting projects, but the sheer volume of yarn types can make the search for the best yarn for scarves relatively frustrating. Not only are there at least seven different yarn weights, but dozens of different readily-available fibers, and a ton of different brands! Whether you're looking for yarn for your next scarf project in your local yarn store, buying online, or shopping your stash, there are a few things to try and look for to help make the best choice.
The Best Yarn Fiber for Scarves
Wool Blends

Why is it that I don't suggest 100% wool here? First of all, some people's skin is sensitive to even the highest quality of sheepswool out there. Scarves are one of those things that wrap up right against your neck, which happens to be one of the most sensitive parts of the body. We find ourselves in a dilemma in this case, because there just is no beating wool for the warmth and affordability compared to other animal fiber yarns.

This is why I recommend a wool yarn that is blended with something else—acrylic being the easiest blend to find—to help soften the finished product. You should still get plenty of warmth out of this kind of yarn without the hassle of constant itching.

Luxury Soft Wools (Alpaca, Cashmere, etc.)

If you're looking to knit a scarf that will last you a lifetime, but you can't stand the itchiness of wool, consider a luxury soft wool such as alpaca or cashmere (which is, in my opinion, the best soft yarn for scarves). While these kinds of wool fibers will run you a lot more money than your standard wool or acrylic yarn, your final result will be soft, warm, and completely lavish. Just make sure to pay special attention to the care instructions on the yarn you purchase so you can extend your scarf's life to its fullest.

Superwash Wools

I'm from northern Illinois and completely understand the need to wear a scarf almost every day of winter. That means two things: a lot of wear, and a lot of washing. To combat the unfortunate felting effect of washing on wools, superwash wool was developed, which is essentially just a wool that (surprise!) you can chuck into the washing machine. In my experience, it's a bit softer than untreated wool, which is a big bonus.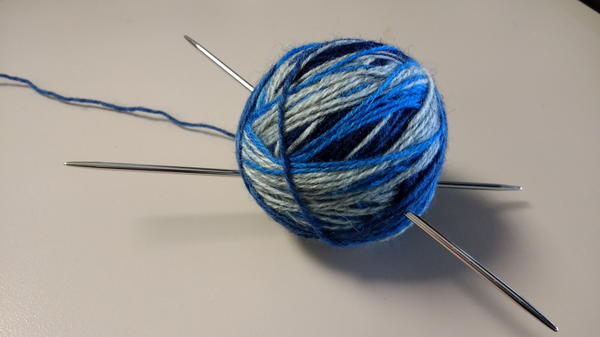 Best Yarn Weight for Scarves
It may not be a surprise to hear this, but just about any weight of yarn will do for knitting scarves. I will forewarn you that the lighter you go, the longer you should knit your scarf to allow for more wraps around your neck—after all, lighter yarn means thinner fabric. That also means a lot more patience. I'm partial to fingering weight yarn, myself, and even I would hesitate to knit an entire scarf with it.

I would personally recommend DK weight yarn, worsted weight yarn, and bulky weight yarn. These three yarn weights, hovering in the middle of the road, are thick enough to work up in a reasonable amount of time and provide warmth, but not so thick that you'll feel like you're wearing big woven ropes around your neck.

Of course, it also fully depends on your environment and the look you're going for. Sport weight yarn would be great for a breezy look in a place with mild winters, but super bulky weight yarn will give you that trendy chunky look and be plush and cozy in a tundra.
Tips for Picking Yarn for Scarves
This may sound a little odd, but when you're perusing scarves in-person, and you've found a few skeins that have caught your eye, pet them with your fingers to get an idea of how they'll feel on your skin. If you already own the yarn and you're trying to decide if you'd like it as a scarf, hold it against your neck—I don't recommend you do this with yarn you haven't bought yet for sanitary reasons, but it can give you a good idea of whether or not some yarn in your stash would make a good scarf.

My best tip is to find the 2-3 warmest, coziest sweaters that you always reach for when picking out your outfits on chilly winter mornings, and read the tags. From which fibers are these made? Start your search here when finding the perfect yarn to make your scarves.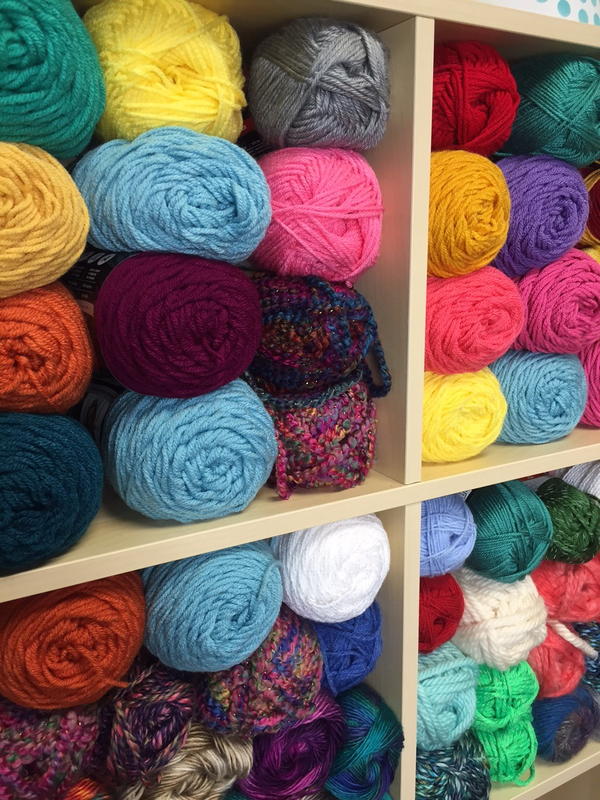 My Favorite Affordable Scarf Yarns
If you need a jumping-off point, we've received and reviewed a ton of different kinds of yarn here at AllFreeKnitting. The following are some that we've checked out personally that I think would make great scarves:
The Baby Wool Yarn from We Are Knitters
Wool-Ease Yarn from Lion Brand
Mulberry Merino Yarn from Purl Soho
Nomad Sock Yarn from Black Cat Fibers
Paintbox Wool Mix Aran Yarn from LoveCrafts
Serendipity Tweed Yarn from Brown Sheep
Eclair Yarn from Bergere de France
Your Recently Viewed Projects