14 Royal Designs for Knitting
These royal knitting patterns will have you looking for your crown.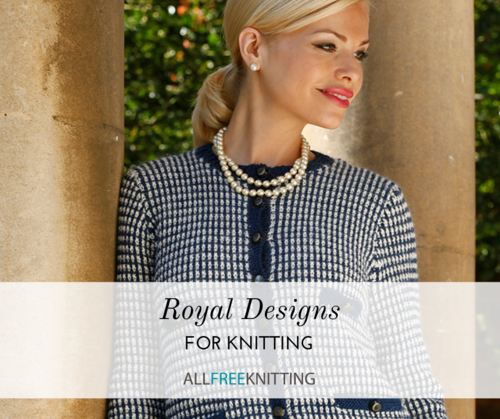 Though the United States may have separated from a parliamentary system hundreds of years ago, the people of the noble class continue to fascinate us. The Harry and Meghan docuseries on Netflix has reinvigorated that interest. We love telling our children stories about princesses, kings, and queens, and have more than a passing curiosity about England's royal family. All of this goes to show that people like to feel special every now and then, and royalty is synonymous with special treatment. These free knitting patterns will make you feel like a queen. 

Knitting patterns draw inspiration from a variety of sources, and royalty is one fertile area to draw from. The number of stories about princesses and princes are a great place for designers to start, while fashion trends among the wealthy are another place to get ideas.  These royal designs for knitting have many different types of royalty, real and imagined, as their source. As soon as you don one of these great designs for knitting you'll start feeling like a member of the royal family.

Sign up for our free email newsletter for more amazing patterns!
Your Recently Viewed Projects