39 Knitted Flowers Patterns
These easy knit flowers for beginners look too beautiful to be so simple!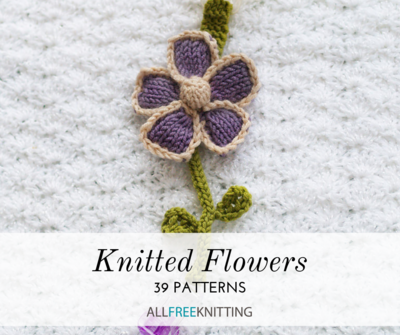 As the temperature rises and plant buds unfold into colorful flowers, why shouldn't your knitting be sunny, bright, and floral, too? In this beautiful collection we'll explore a multitude of patterns inspired by nature.

While a vase full of real flowers can brighten up a room, the trouble is they don't last very long. Solve that problem by using the easy knitting patterns below to learn how to knit flowers. By knitting your own flowers, you'll have pieces of handmade kitchen décor that will last for years!
 
Alternatively, you could use your newlyfound floral knitting skills to knit yourself up a brooch, a headband, or other accessory. The great thing about flowers, knit or otherwise, is that they never seem to look out of place when incorporated well.
Floralize your life with all of the fabulous
free knit scarf patterns
,
free bag patterns
and so much more all in this collection! Your entire house and closet will practically scream "spring" with these gorgeous additions.
Table of Contents
Your Recently Viewed Projects