How to Knit the Garter Slip Stitch
This altered garter stitch is so simple, and it's a great no-purl alternative to the seed stitch!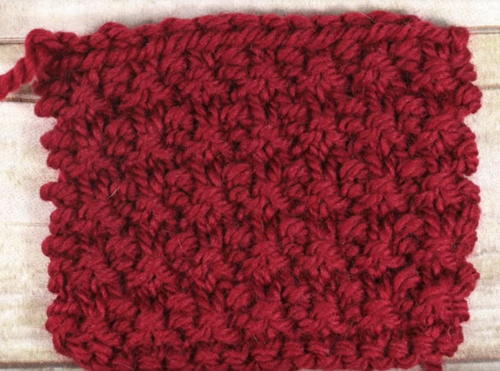 How to Knit the Garter Slip Stitch
Everyone loves the garter stitch, from the simplicity to the versatility. Many experienced knitters have fond memories of back when most, if not all, of their projects were in garter stitch.

The garter slip stitch, on the other hand, is just as easy to knit, but it's a little bit prettier and more decorative. This would be great for a super warm, bulky scarf or even a rug or door mat, if knitted with rope. The possibilities are truly endless with this stitch; it also kind of resembles a modified version of seed stitch.
Pattern
CO a multiple of 2 + 1
Row 1 (RS): K all sts
Row 2 (WS): K all sts
Row 3: * K1, s1 purlwise with the yarn in back, repeat from * until you have 1 st left on your needle, k1
Row 4: * K1, s1 purlwise with the yarn in front, repeat from * until you have 1 st left on your needle, k1
Your Recently Viewed Projects