How to Knit the Double Stockinette Stitch
This stitch is a double-sided stockinette that has no purling and doesn't curl!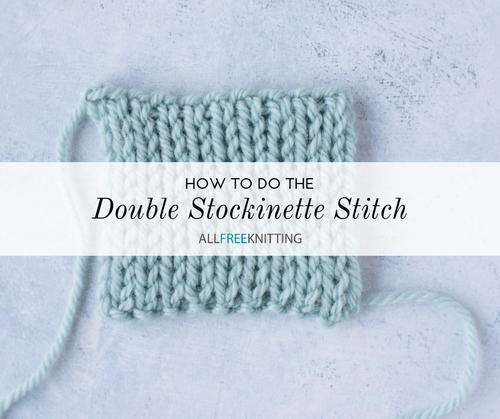 When most of us first start out knitting, we all have that moment of frustration when we start to see our first swatch of stockinette start to curl. This can be a bit disappointing if you don't know that it's going to happen.

But what if we told you that there's a way to stop stockinette from curling that also creates a stunning, double-sided piece of stockinette?

Well if that sounds like it's too good to be true, think again! Double stockinette is an ingenious stitch that's both incredibly simple, fast to knit, and stunning. While it is technically a method of double knitting, don't let that scare you away. This stitch is so simple that even the most beginner knitters can master it.
Materials
Yarn of your choice
Corresponding knitting needles for your yarn
Pattern
Cast on an even number of stitches
 
Bring the yarn to the front of your work and slip the first stitch purlwise.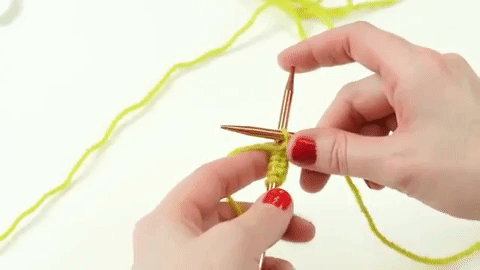 Knit the next stitch
 
Repeat steps 2 and 3 until the end of your row
 
Turn your work and repeat steps 2-4 for your wrong side row.
Note: Because you've cast on an even number of stitches, you should notice that you will be slipping the stitches that you knitted in the previous row and knitting the stitches that you slipped in the previous row. If you're familiar with fisherman's rib, this should feel familiar to you.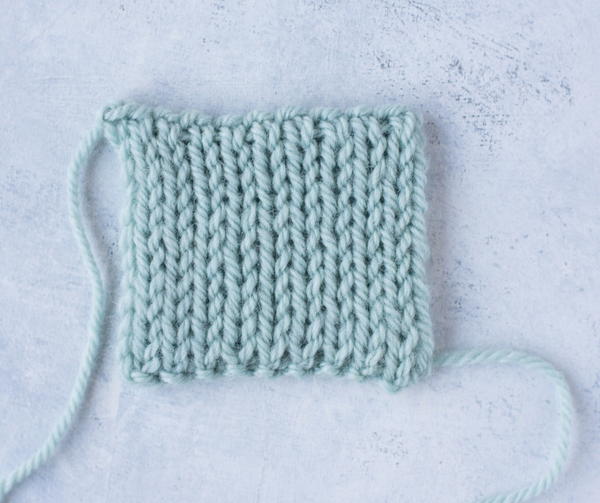 Double Stockinette in the Round
When knitting this stitch in the round, there are a couple of things you need to consider in order for it to work properly. Because this stitch has the same wrong and right side rows when knitted flat, it will have a wrong side row (and purling) when knitted in the round. Here's how to do it:
Cast on an even number of stitches (plus an extra for an invisible join)
 
Round 1 (RS): Slip 1 purlwise with yarn in front, knit 1
 
Round 2 (WS): Purl 1, slip 1 purlwise with yarn in back
Your Recently Viewed Projects