11 Knitting Patterns for Variegated Yarn
Variegated colorways are stunning! Here are a few patterns that are perfect for this kind of yarn.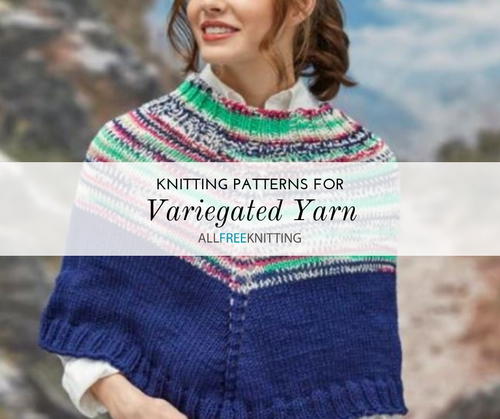 We've all fallen into the clever trap of variegated yarn before. You see it on the shelf at your LYS, you're dazzled by the clever colorways, and you buy it on impulse. But then you get home and start knitting with it, and it just makes your garments look busy and tacky.

Well never fear! There are a few things you can look out for when you're browsing patterns for that variegated yarn that's been sitting on your shelf for too long.

Below we have compiled a list of our favorite patterns that feature these stunning, color-changing yarns in creative ways. Plus we've put together a quick list of things to look out for in patterns that might mean they're a good match for your variegated yarn.
Your Recently Viewed Projects