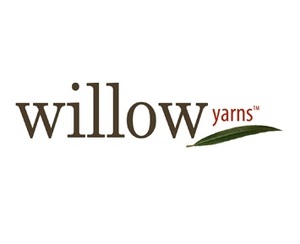 Decorate your life - that's what Willow Yarns is here to help you do. We're here to inspire you, encourage you to be bold, and help you show the world who you are and what you love.
Whether jetting around town in a stylish cable-knit sweater, accenting your home with chic stitched decor, or swaddling baby in a blanket of softness, Willow Yarns will help you express your creativity and your passion. Because we know stitching isn't just a hobby - it's a way of life.
Willow Yarns was founded on the idea that stitchers love natural fiber-rich yarns without the high price tags; that stitchers are inspired by colors, patterns, and trends; and that stitchers are as passionate about yarn as we are.
Through colors, fibers, quality, and design, Willow Yarns will inspire your knitting and crocheting. We will ensure you have the best yarn to create the perfect project for yourself, for your home, for your loved ones.
We've uniquely combined beautiful color schemes in an array of yarn collections that will ignite your individual fashion sense, help you fill your home with style and comfort, and most importantly, turn the smaller moments in life into unforgettable memories.
So now's the time to explore our collections and let your creativity shine!
Links:

Free Patterns
Books & Patterns
Kits
Yarns
Free Catalog

Patterns on AllFreeKnitting:
Your Recently Viewed Projects