What Are the Disadvantages of Knitting?
And, no, the answer isn't "there are none," but different types of knitting have different disadvantages.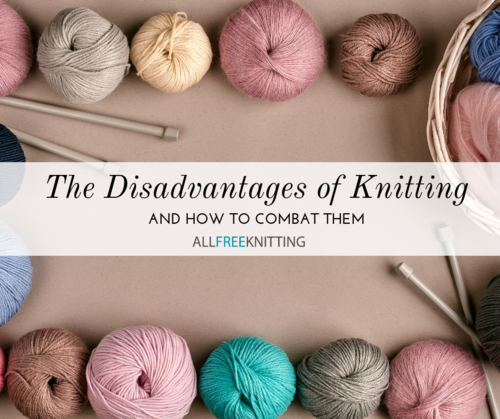 There's a dark side to knitting that most of us refuse to acknowledge. Like anything material and mortal on this planet, nothing is objectively purely good without a little bit of darkness thrown in there. The same can be said for knitting; while its benefits are numerous, there's no doubt that every seasoned knitter out there has found him or herself poring over their needles in frustration, annoyance, sadness, or just plain anger.

Knitters of almost any skill level can testify to these common problems associated with knitting, but knowledge is power! While these disadvantages are most certainly outnumbered by the advantages of knitting, we can still quite easily combat each and every one with certain techniques or a change of attitude. Rather than ignore our frustrations with knitting, it's much more productive to address each one.
What are some other disadvantages to knitting, and how do you combat them?
Your Recently Viewed Projects