How to Do Continental Knitting (Eastern Method)
Also called European knitting or German knitting, this style is a great alternative to English knitting and might even help you knit faster!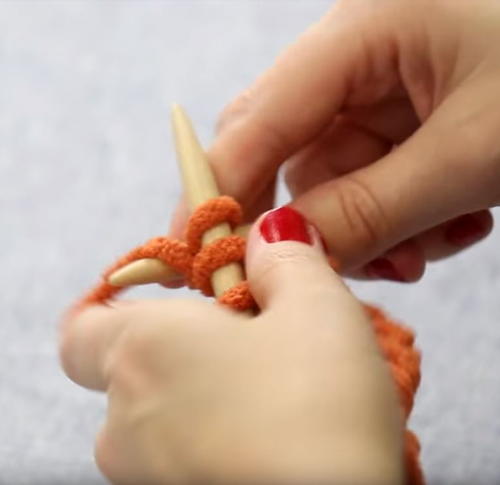 How to Do Continental Knitting Eastern Method
You might be familiar with the different knitting styles, but if you aren't, continental knitting (also called European knitting) is one of the most popular methods. Usually considered the "opposite" of English style, continental knitting is unique because of how the yarn is held in the non-dominant hand.

Important Note: This video demonstrates Eastern method continental knitting. The Western and combination methods of knitting do continental knitting the same way but with the stitch loops twisted the other way with the leading leg in front.

Sometimes this style of knitting is called "picking" because the motion used to wrap the yarn around the needle almost makes it look like you're picking up the yarn with the needle. This is a great technique to have in your knitting repertoire. It might be a little tricky to master at first, but once you practice, you might even find that your knitting speed will improve.

Why will it make you knit faster? In this method, because you hold the yarn in your left hand instead of your right, you have fewer movements to make in order to create a knit or purl stitch. There is no switching the yarn from front to back in order to change between knitting and purling; instead, the yarn will either be above or below the needle in your non-dominant hand. This means you'll be able to create the same stitches you have been previously (knit and purl) using much faster and more subtle movements.
Your Recently Viewed Projects