The Health Benefits of Knitting
Knitting offers a number of health benefits you may not be aware of. Learn how your favorite hobby is also improving your overall well-being.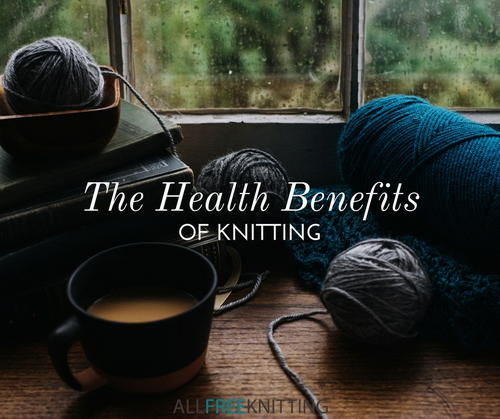 Knitting is a wonderful hobby, don't you agree? There's nothing that quite compares to the feeling of accomplishment you get when you complete a knitting project, like this super easy knit scarf pattern. But, in addition to knitting being a fun hobby, did you know that it also has several health benefits? Keep on reading to learn more about how knitting keeps you healthy!

A study conducted at Otago University in New Zealand found people who participate in arts and crafts such as knitting feel happier, calmer, and more energetic the next day. These findings support the emerging emphasis on everyday creativity as a means of cultivating positive psychological functioning. This can all be especially important if you feel your mental health is waning due to long periods of being stuck inside for other issues that may be related to your health.

Even the folks at Lion Brand believe the health benefits of knitting are seemingly endless, including relief from depression, reduced anxiety, increased self-esteem, and a reduction in irritability and restlessness, among others. So, the next time you pick up your knitting needles and a skein of yarn, you can feel good knowing you're simultaneously expressing your creativity and boosting your overall health.

Read below to learn how knitting specifically affects various areas of one's health. Knitting has a number of wonderful benefits, so we discuss everything you need to know.
Your Recently Viewed Projects