How to Soften Acrylic Yarn for Knitting
Learn how to make yarn softer and happier to use!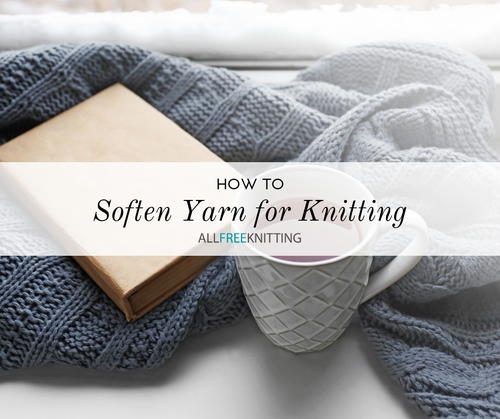 When we think of the perfect yarn, we all envision a material so soft and fluffy and luxurious that any project made with it would feel like a cloud come down to earth, keeping us at just the right amount of warmth.

Unfortunately, the reality is that any yarn to fit that lofty criteria would probably cost a million dollars a skein, and no one has that kind of money to spend on their crafting projects. This is especially true if you have a large project requiring many different-colored skeins or many skeins of the same color. But we still want our baby blankets and comfy sweaters and winter scarves to be soft and cuddly, not hard and scratchy.

So what do we do if we all want to save money buying yarn, but we also want to have soft, useable projects?

In How to Soften Yarn, we will help to solve this age-old problem by giving instructions for how to make yarn softer both before it is knit into a project and after. Scratchy projects do not have to be the norm. All we have to do is soften the yarn so it goes from rigid to plush.

There are many different procedures for softening yarn depending on the yarn's fiber make-up, weight category, and packaging type. However, you will probably most often want to soften acrylic yarn, since its low price tag makes it tempting to work with, even on projects that may want more fluff than this yarn can give on its own. Once you know how to soften yarn, there will be no stopping you.

Grab your scratchy bundles and let's begin!

For more great projects like this, subscribe to our free email newsletter!
Important Notes on Softening Yarn
Always use special caution when wetting and drying hand-knit projects. These instructions for how to soften acrylic yarn can be used for other yarns like cotton, but still be careful. There is nothing worse than accidentally ruining a beloved knitting project because of reckless washing. When in doubt, always, always, always check the label for washing instructions and play it on the safe side.
 
You can soften the yarn before or after knitting. Some like to soften their yarn before they start their yarn projects, so it is soft on their hands as they knit. Others swear by finished-product softening. It really doesn't matter when you decide to do it. You can even soften before and after knitting for extra softness.
 
The drape of your project may change after the softening process. As the yarn becomes softer, it loses some of its stiffness, making it drapier. This could be a good or bad thing, but be aware that it probably will happen. 
 
You do not have to complete the process every time you wash the item. Almost any yarn will become softer after being washed a few times. In fact, the more times a knit item is washed regularly, the softer it will get. But the following procedures make the process go a little faster. The nice thing about the softening process is you only have to do it once to get the desired result.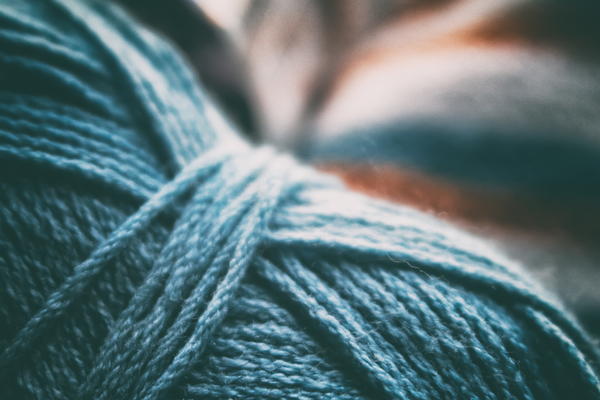 How to Soften Acrylic Yarn Before Knitting
CAUTION: Do NOT use these methods with animal blend yarns or you may end up with a felted project. Remember to always check the label for washing instructions!
Remove any packaging, then loosen up the skein a bit to give the strands some room to soften. Don't make it unravel, but it does need to be a bit looser. These skeins can be washed directly, but for yarns that come on a cone or hand-wound spherical ball, you will need to wind them into hanks at this point, before the softening process.
 
Put into a washing machine lingerie bag (or a pillowcase or even pantyhose) and put in the wash on a regular cycle. Check the yarn label to see if the yarn will bleed before deciding what to wash with.
 
Put the lingerie bag into the dryer on low or medium heat.
 
Remove skeins of yarn and begin creating!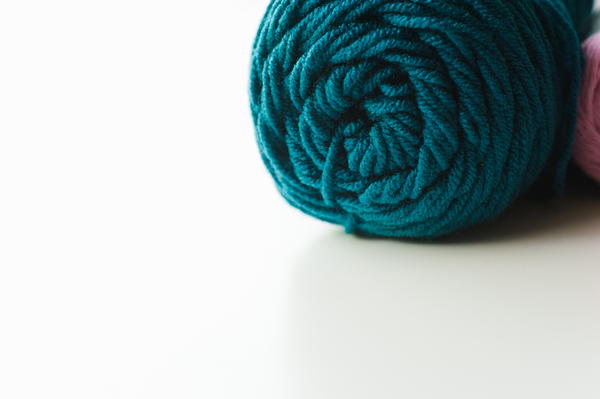 How to Soften Acrylic Yarn After Knitting
CAUTION: Do NOT use these methods with animal blend yarns or you may end up with a felted project. Remember to always check the label for washing instructions!
Rinse your project.
 
Wash your project with shampoo and rinse well. This shampoo can be basically any shampoo you have laying around but remember that shampoos do have certain scents, so choose wisely!
 
Cover your project in conditioner. Make sure the conditioner is touching every part of your project because the conditioner acts as the softener, so anywhere it doesn't touch will not get as soft. Like the shampoo, this can be any conditioner, it doesn't have to be the fancy stuff for your hair.
 
With the conditioner still on it, leave your project to soak in cold water in the sink for at least an hour.
 
Rinse your project very well so it is free of conditioner.
 
At this point, you can block your project or leave it to air dry. However, you can also choose to run your project through the wash. If you decide to do this, make sure the washing machine is on the lightest setting and you only use a tiny bit of detergent or a special knit detergent.
 
After washing, move it to the dryer and dry on low or medium heat. Take it out before it's completely dry if you want to block your project.
 
Cuddle with your newly softened project!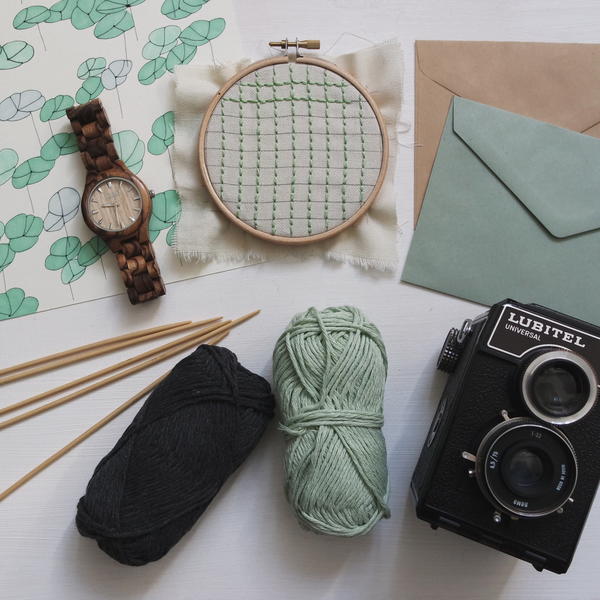 Bonus: How to Soften Wool Yarn
Another yarn famous for its scratchiness is wool, but it is generally more expensive. To soften scratchy wool yarn, you use similar steps as acrylic yarn, but stop before the washing machine step. Wool is very susceptible to shrinking, and many laundry detergents may eat away at the yarn, so the washing machine is a no-no. Megan from tricksyknitter.com has a great post about wool yarn and the softening process. 
Your Recently Viewed Projects