10 Easy Knitting Projects for Gifts
These knit gift ideas are universally loved.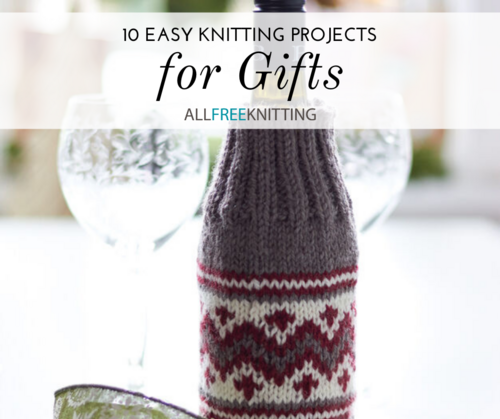 Learning to knit is like gaining a superpower: somehow, now, you can create something cool, cute, useful (whatever you want!) with just some yarn and a set of needles. It can be tempting, therefore, to knit your friends and family gifts whenever a holiday or birthday rolls around. The only thing stopping you is what stops everyone when it comes to gift-giving, whether buying or making: what the heck do they want? You hardly want to spend the money on yarn and the time clacking away with your needles just for the recipient to chuck it in the trash after you leave.

I've taken the guesswork out of it for you and found some small knitted gifts that anyone is sure to love. Not only are these all gifts to knit in a weekend (or less!), but they're practical, so you won't be cluttering your giftee's home with more knicknacks they'll never touch. As a note, if you have plenty of time and yarn, and you know your giftee very well, a handknit sweater, pair of socks, or scarf in their personal style is sure to go over well. These knitting gift ideas are best for people who don't have much time to spend but still want to show they care.

Sign up for our free email newsletter for more amazing patterns!
Your Recently Viewed Projects