10 DPN Knitting Patterns
These beautiful patterns take it down a notch with these DPN knitting patterns!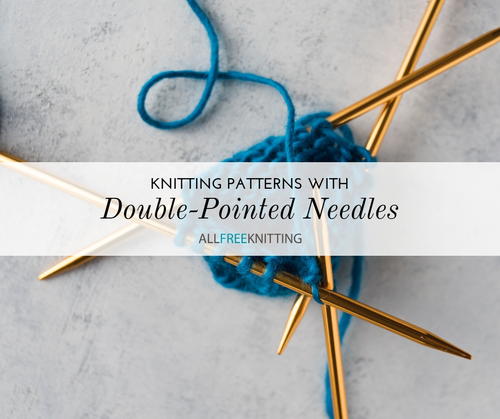 Learning how to knit with double pointed needles may seem like a daunting task. After all, most knitters learn how to knit on straight needles, which is an entirely different process.

Double pointed needles are used to make circular items with a smaller circumference, making them more versatile than fixed-size circular knitting needles.

Unlike flat-knit patterns, DPN knitting patterns are worked with a set of four needles. The first three needles simply hold the stitches while the fourth, or the working needle, knits off of one of the stationary needles.

Switching from straight needles to double pointed needles may seem a little complicated, but the DPN knitting patterns below are both simple enough for any knitter to accomplish with satisfaction.
Your Recently Viewed Projects