8 Halloween Knitting Charts
Download a spooky knitting chart or two for your next All Hallow's Eve project!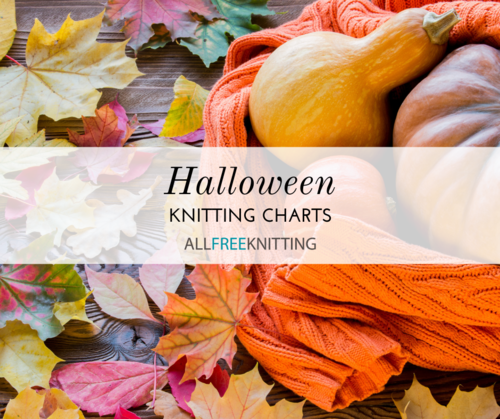 It can be hard to find free Halloween knitting patterns out there that are tailored to exactly the kind of spooky-season vibe you're looking for. After all, you can only make so many knit pumpkins before you begin thinking that your knitting talents could be better used elsewhere on your favorite holiday. It would be easy enough to knit up a sweater, cowl, or scarf in orange and black, but is that really extra enough for you? I know it isn't for me, and that's why I put together these 8 Halloween knitting charts.

You'll love stealing the Christmas tradition of ugly knit sweaters and throwing on a skull or a witch's hat instead. It's easy to do with free download knitting patterns for Halloween, because you can just slap these charts on whatever stockinette stitch pattern your heart desires. There are just a few things you need to remember when using these charts: first, be sure that the number you have in your pattern is divisible by the number of columns in the chart you've chosen, or else your chart won't fit on your project! If you only plan on using the chart once, you can get rid of the last stitch, since it's only there to allow some space before you repeat the chart again. Don't forget: if you're knitting in the round, read the chart from right to left every row. If you're knitting flat, read from right to left on right-side rows, and left to right on wrong-side rows.

Not all of these charts are for the faint of heart; keep in mind that many have long stretches of either the main or contrast color, so it's imperative that you learn to catch your floats and use this technique somewhat liberally. That said, if colorwork isn't your jam, you could easily convert this to a knit-and-purl chart. Just knit the white boxes and purl the colored boxes on right-side rows (or always, if you're knitting in the round), but purl the white and knit the colored boxes on wrong-side rows.

Now that we have housekeeping out of the way, enjoy these Halloween knitting charts!

Download All 8 Halloween Knitting Charts

OR

Scroll down and find your favorite!
Interested in knitting charts, but have no idea how to read them? Never fear! We have an easy-to-follow guide here: How to Read a Knitting Chart
Wizard Hat Knitting Chart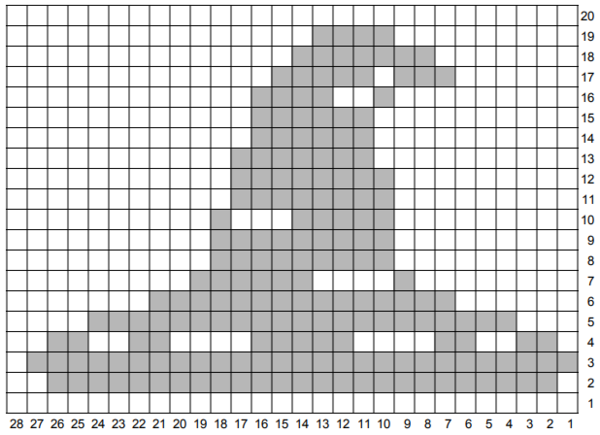 Witch Hat Knitting Chart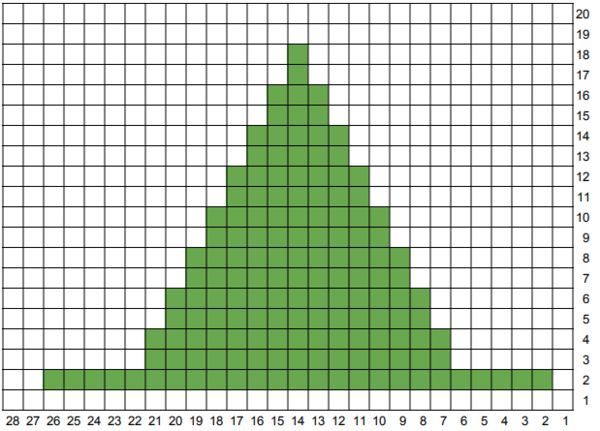 Cauldron Knitting Chart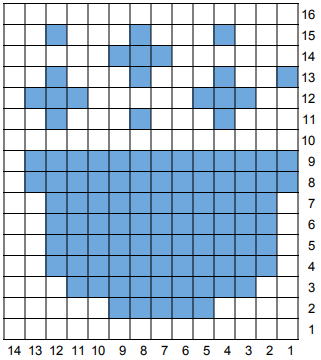 Jack-O-Lantern Knitting Chart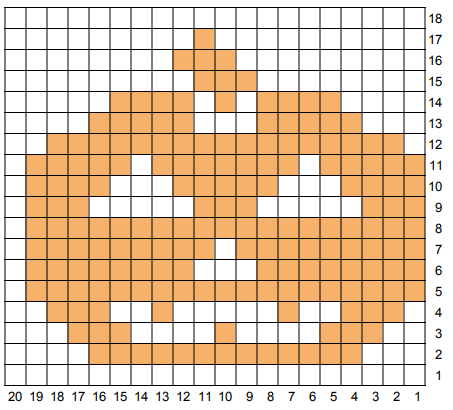 Cat Knitting Chart
Cat Face Knitting Chart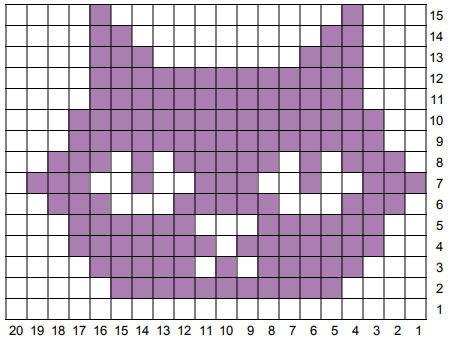 Vampire Bat Knitting Chart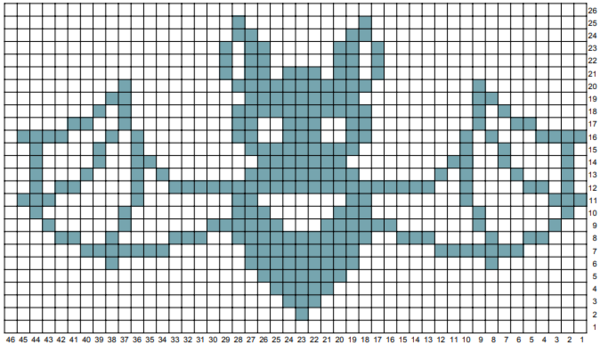 Skull Knitting Chart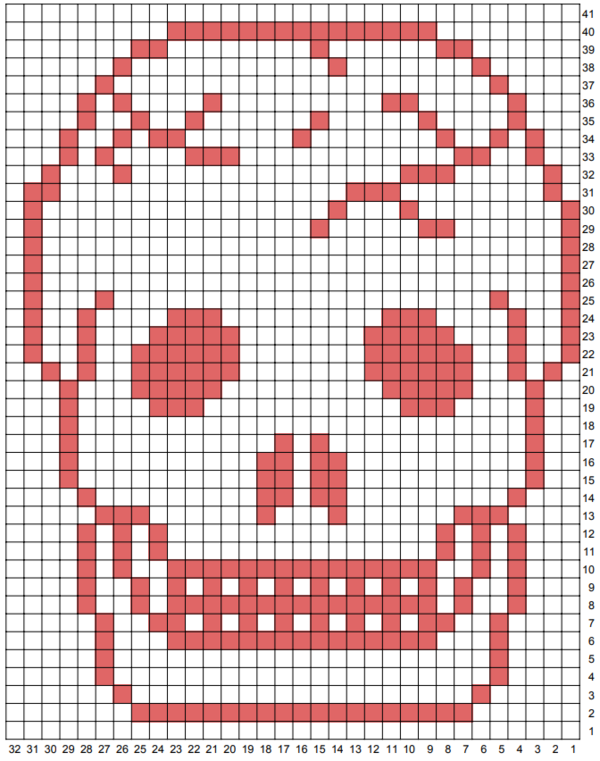 Your Recently Viewed Projects