7 Novelty Yarn Knitting Patterns
Novelty yarns are fun, but they can be tricky to find patterns for!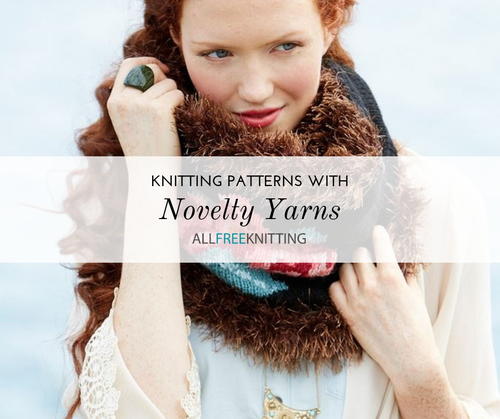 Novelty yarns have a special place in the hearts of many knitters. While they're usually not the easiest things to knit with, they have their uses and can often result in really stunning garments.

These unique and eye-catching yarns are so much fun to work with, and they're great at grabbing the attention of hungry yarn shoppers. But once you've got the yarn in your stash, what do you do with it?

Certain yarns, like boucle yarn, are great for pairing with other, more standard yarns to create a pop of texture. Others, like eyelash yarn, can bring a cowl to life. Some knitters even use them to bring intarsia landscapes to life!

Whatever your stash looks like, these patterns will give you a fun use for your collection of novelty yarns.
Your Recently Viewed Projects