17 Knitting Patterns for New Moms
For that someone in your life who's expecting, these are the perfect handmade gifts!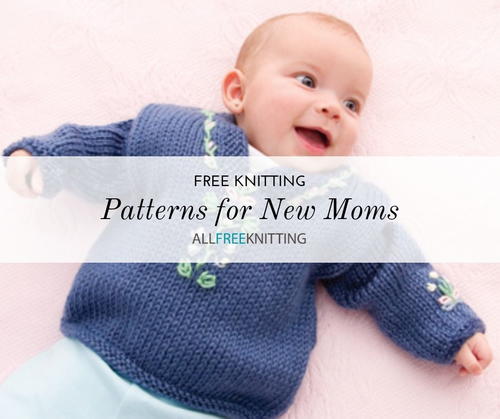 Mother's Day is coming up. For some, it's just another Mother's Day in a long line. For others, it's their first ever. Try some of these Knitting Ideas for New Moms to celebrate this profoundly important holiday. Don't limit these knits to the big holidays. Being pregnant is a special and iconic time for all women who choose to have children, but there's only so long until that bundle of joy is dropped off by the stork. Take all the time you're spending resting and waiting for baby's arrival to try out some of these knitting ideas.
 
The problem with searching for knitting ideas for newborns is that baby knits often fall into a very broad category. All mommies out there know that there is a big difference between a week old, a month old, and a year old. We've made it easy on you, and collected a bunch of knitting ideas made specifically for newborns, or babies under three months old. From hats the can wear on their most sensitive spot until they get bigger and stronger, to blankies they can carry with them for the rest of their life, take these knitting ideas and create some special for your new treasure.

Did you know the newborn's body is made up of 300 to 350 parts, whereas humans only have 206 bones? That's because some of the cartilaginous parts of the baby fuse as they get older, including those in their heads. These knitting ideas for hats will do well to protect the soft newborn's head, and keep your little bundle of sunshine warm, especially if he or she is a winter baby.
Your Recently Viewed Projects