10 Free Knitting Patterns for Coats and Jackets
Knitted coat patterns are hard to come by, but these take the cake.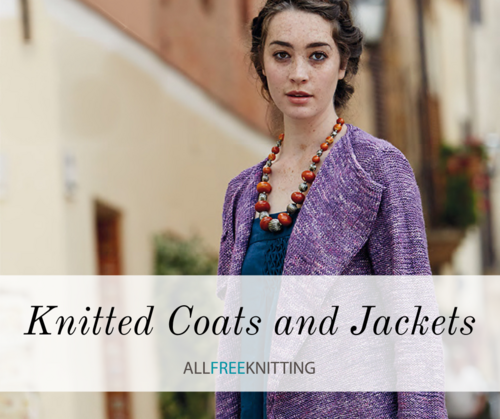 When most people think of knitting, they think of cozy sweaters and scarves. Most people wouldn't assume that you could knit a jacket, but why is that? What exactly are knitted coats other than sweaters with more coverage, lining, or length? Knitted coats and jackets have been made by yarnies for countless years, and they're just the layering pieces you need if you live in a colder climate, or when autumn and winter are on their way.

Your typical knit jacket pattern will be enough to keep you cozy over your cold-weather fit, but if you're in need of something with a little more substance, we highly recommend sewing a lining into the inside of your knitted coats and jackets. Pick a woolen fabric for some extra warmth, or a cotton lining for washability. Our friends at AllFreeSewing can help you pick the perfect fabric to line your lovingly knitted jackets.

Without further ado, check out our top 10 recommendations for knitted coats and jackets to keep you cozy this fall.

Sign up for our free email newsletter for more amazing patterns!
Your Recently Viewed Projects