Knitter's Pride SmartStix Holiday Gift Set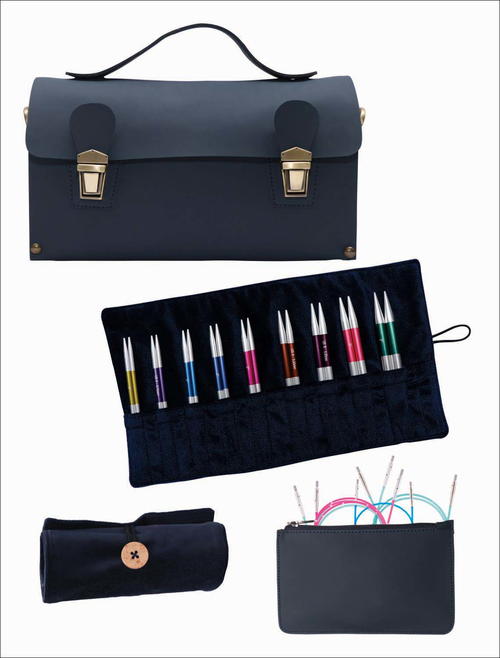 Knitter's Pride SmartStix Holiday Gift Set
www.knitterspride.com
Reviewed by , Editor, AllFreeKnitting.com

The Knitter's Pride SmartStix Holiday Gift Set is a dream set for any knitter or crafting-enthusiast. The incredibly well-designed needles come in a beautiful and practical bag. The limited edition set comes with nine needle sets, four cords for the interchangeable needles, eight end caps, four cord keys, and one set of cord connectors.



Despite the cute holder, the needles in this set are the true stars. They come in varying sizes from 4 to 11 and are housed in a velvet pouch, designed to keep you organized. Each set of needles is a different color to make it easier to grab the set of two. They also each have 1" markings along the needle to make it simpler to measure your projects as you go. 



Not just the needles are special, the cords also have a smart design. The set includes four color coded Smart Cords, one at 24", two at 32", and one at 40". They come housed in a small, matching accessory pouch. They stay flat and don't twist up like other knitting cords I have used previously. Just like the SmartStix, the Smart Cords, have measurement markings along the length of the cords. 



I absolutely adore the bag that includes the set. You have the option of keeping it a clutch, or adding the included long strap for easier carrying. The two buckles keep your items nicely secured. It is all made from vegan leather so you can have style without worry. This complete set makes a wonderful gift during the holidays and throughout the year!
Your Recently Viewed Projects